The iPhone 5 To Feature New Siri Self Destruct Functionality After Incorrect Passcode [VIDEO]
The iPhone 5 could be just around the corner, and what better way to prepare yourself for its release than by indulging on a concept video? This particular iPhone 5 concept video has been created by Aatma Studio, which is the same animation studio that created the viral iPad 3 concept video.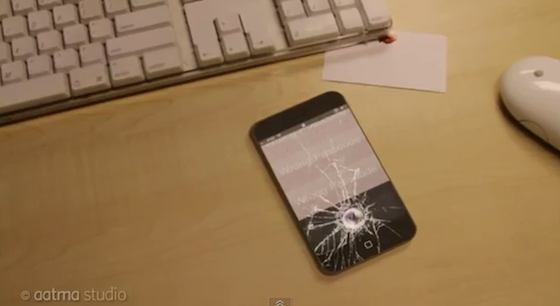 In the concept video we are introduced to one new feature of the iPhone 5 that actually involves Siri. You see, if you enter the wrong passcode enough times on the iPhone 5 then Siri will determine that your smartphone was stolen and your iPhone will actually crack itself.
The iPhone cracks itself if siri perceives it as stolen. Before you go why siri why, self destruction is activated only if you have enabled the iphone unlock error security feature on the concept iPhone 5.

After 3 strikes, Siri radio quickly does an iPhone data transfer to your iTunes; and goes onto decimate all your information on the phone. You are notified on iTunes, where the iPhone data recovery is now available only to you, as it should be.
So, what are you waiting for? Check out this iPhone 5 concept video below…
Obviously this would not be practical and would not ever be a feature of a smartphone, but it is still great concept video nevertheless. What did you think of the video? Share your thoughts about it in the comments section.
Make sure you stay subscribed through our social media feeds, so that you never miss a beat, by liking us on Facebook, following us on Twitter and joining our circle on Google+.
Hey, you! Join the iJailbreak Insider for weekly newsletters, Jailbreak alerts, contests and more. (No spam, we promise)