The Apple iPhone 5 has an updated front camera that records at 720p and a much improved rear 8 megapixel iSight camera with panorama, image stabilization, improved low light performance and 40% faster image capture. It also uses Sapphire crystal in the camera, which improves the durability of the lens and also means less scratches.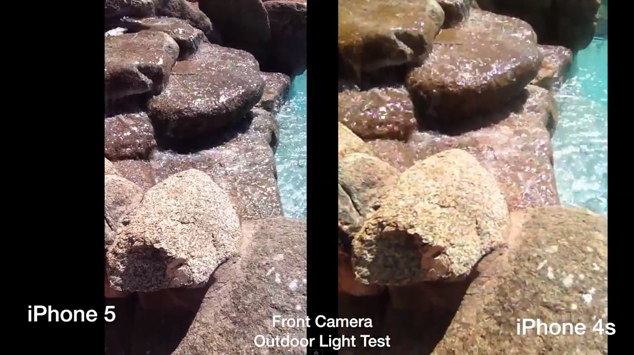 So, how does the iPhone 5 camera perform against the iPhone 4S camera? The low light performance in the iPhone 5's camera is much better than previous models, the same is the case with image stabilization. This video compares the iPhone 4S and iPhone 5 front and rear camera's video recording abilities. Keep in mind that both the iPhone's were placed on top of each other to produce similar looking video samples.
One can easily tell that the iPhone 5 camera does record better footage than the iPhone 4S, be it using the front camera or the rear. The image stabilization and low light performance have also received a significant boost. Depth of field on the iPhone 5 camera looks better too. So, it looks like Apple has done a good job with the camera once again. What do you think of the new camera in iPhone 5? Have you tested it yet?