You might have heard that the best camera is the one you have on you. Needless to say, if you need to take a picture right now, that expensive dSLR in your closet isn't going to help. The camera most of us reach for is the one that's only a pocket away: our cell phones. But there's a downside to always reaching for the cellphone camera. While modern cell phones can match technical specs with standard point and shoot cameras, can you really take photographs worthy of the 8 megapixel sensor with a lens that has to fit inside an assembly that's less than a centimeter thick?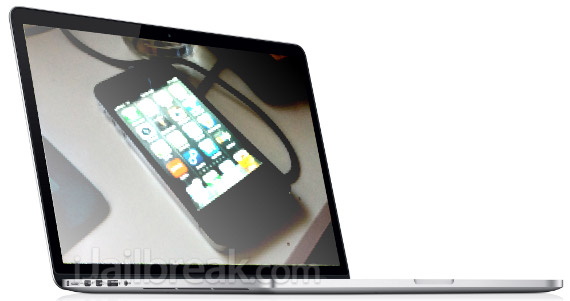 Owners of the MacBook Pro with Retina display, including Instapaper's creator, Marco Arment, are noticing that the shots taken with the iPhone 4 and iPhone 4S don't hold up so well on the ultra-high resolution display. It's not because the composition of the photographs are getting worse; the small form factor, innovative apps, and large screen encourage good framing. (And automatic settings – you won't be distracted fiddling with your camera before shots.)
It's also not because the images themselves are low resolution; the resolution of the MacBook Pro's 2880 by 1800 Retina display amounts to "only" 5.1 mega-pixels. While that's just slightly more than the iPhone 4 is capable of, the iPhone 4S' 8 megapixel camera should be more than sharp enough for the display.
Part of the problem is that a 15 inch display is a huge space to fill when nearing print resolution. My guess is that the optics in camera phones are designed to be accurate enough for when stills are printed onto 4 by 6 paper. Even if the sensors are capable of delivering accuracy greater than that which can be seen on a 15″ screen, that doesn't mean the lens is capable of focusing the visual with that degree of precision. Remove the manual focus and your shots are at the mercy of the phone's judgement.
On the other hand, I know people who use HD TVs to watch stretched SD content. Most consumers don't care about the way their pictures look, just who's in them. That said, these probably isn't the crowd that will spend upwards of $2200 on the high resolution display.
What do you think: Is it more important to reach for that dSLR which can do justice to a Retina display than it is to take more pictures that you can quickly share with friends on Instagram? Share your thoughts in the comments section below.