Simulator Shows That iOS 6 Has The Ability To Scale To 640 X 1136 iPhone Display
Recent rumours and certain reports claim that the next iPhone will have a taller 4 inch display. We've seen a lot of mockups that show how a taller iPhone with a 4 inch display would look. With a taller display, the need for a higher resolution arises and it has been rumoured that the next iPhone will have a resolution of 640 x 1152.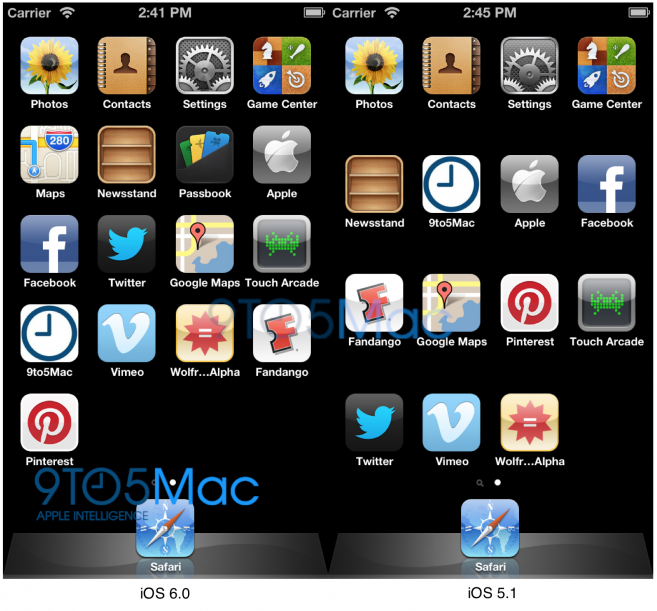 According to 9to5Mac, a 4 inch display on the iPhone 5 would instead have a 640 x 1136 and it looks like they're right. Using an iOS Simulator, the guys at the website checked to see how iOS 6 would respond on a 4 inch display with a resolution of 640 x 1136. Surprisingly, iOS 6 ran the Simulator with no problems and upscaled the resolution to 640 x 1136. iOS 6 also showed 5 rows of icons, as it has been rumoured.
Thanks to some tweaks to the iOS Simulator application that is included in the iOS development tools, we were able to run the simulator at the rumored next-generation iPhone display resolution of 640 x 1136. We did this running both the current public release of iOS 5.1 and the upcoming iOS 6.0 The iOS 5.1 simulator displayed the home screen with a stretched set of four rows of icons. On the other hand, iOS 6 displayed five complete rows – as our sources said Apple was testing for taller iPhone displays.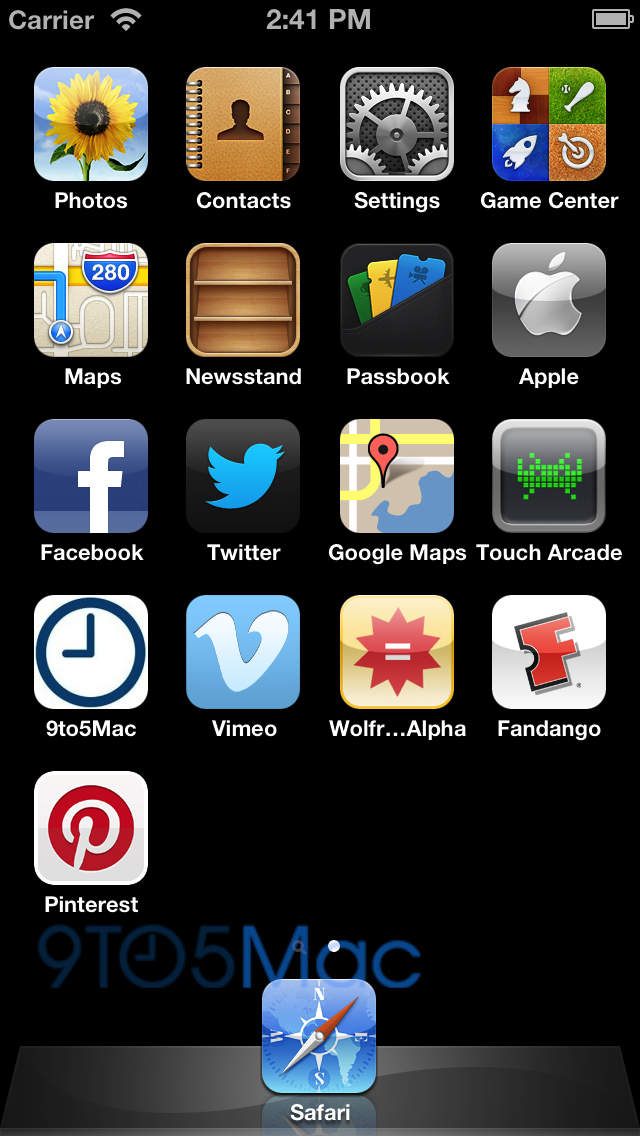 The homescreen on iOS 6 only shows 5 rows only when in 640 x 1136, other resolutions made the icons look like the way they're positioned on the iPad. So, it's not confirmed that Apple will use this resolution on the new iPhone, but this is something. It has been reported that Apple will hold the iPhone launch event on September 12th, and that's when we'll find out what resolution the next iPhone will have.
Make sure you stay subscribed through our social media feeds, so that you never miss a beat, by liking us on Facebook, following us on Twitter and joining our circle on Google+.
Hey, you! Join the iJailbreak Insider for weekly newsletters, Jailbreak alerts, contests and more. (No spam, we promise)