In the middle of August it was reported by hacker @Pod2G that a severe SMS flaw is present within iOS. Essentially this flaw allows for SMS spoofing, meaning it is possible for an individual to send you a text message and specify a reply-to number that is not their own, appearing as if they are someone else.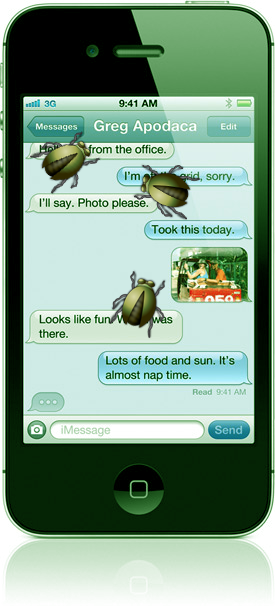 According to the security firm AdaptiveMobile, this serious vulnerability only effects Apple's iPhone, and not Android or BlackBerry. Thus it was stated by the firm that both Android and BlackBerry offer more secure SMS usage than iOS.
It looks like Apple wasn't going to have none of this however, as according to @P0sixninja, the fruit company has included an "insane number of security fixes" in iOS 6 which entails the SMS spoofing flaw discovered by Pod2G.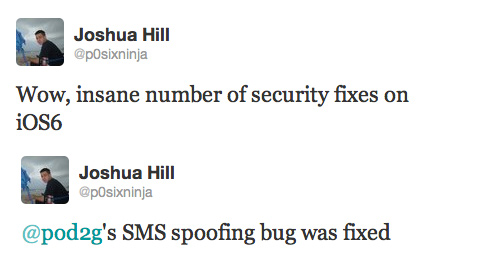 Apple's iPhones and iPads are indeed becoming more widely adopted in the corporate world, and as such it should not come as a surprise that Apple is trying to make its mobile operating system as secure as possible. If you would like to download and install the iOS 6 firmware to your iPhone, iPod Touch or iPad you can follow our in-depth tutorial.