For a long time now it has been rumoured that Apple would finally lift the restriction off only being able to FaceTime over WiFi networks. It looks like this rumor has once again popped up due to an apparent error in the iOS 5.1.1 firmware. According to a Romanian iOS blog (thanks for the tip Greg Seckrin) when you make a FaceTime call and then disable 3G you are greeted with the error message shown in the screenshot below…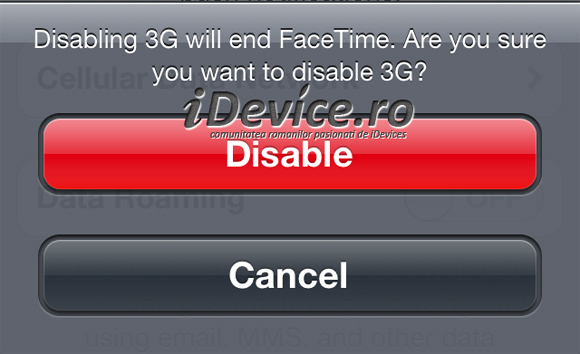 Obviously this hints towards that fact that Apple is thinking about enabling FaceTime over 3G. I was not however, able to verify the above claim to see if the error is widespread, so I would take this rumor with a grain of salt. Especially because the unlimited data plan era seems to be coming to an end, and having video calling take place over data would eat up your bandwidth like no tomorrow.
Do you think Apple is thinking about enabling FaceTime over 3G networks? Share your responses and further thoughts in the comments section below.