When you plan on applying a screen guard to your iPhone, you usually think of ZAGG screen protectors and others that are made of plastic. They're strong and scratch proof, but can't really resist any hardcore damages done by scissors, knives or even drilling machines. It looks like the days of the plastic screen protectors are gone, as here's a new one that's made of GLASS.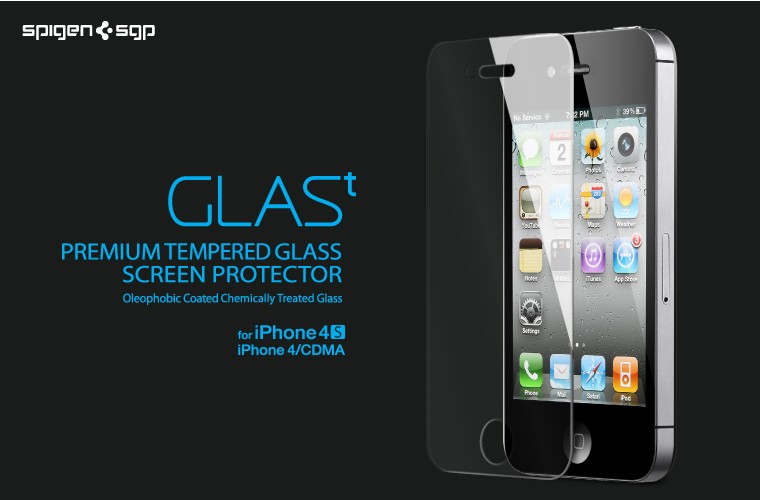 Yup, that's right! Spigen has introduced the first ever chemically treated tempered glass screen protector called GLAS.t, which adds another layer of glass to your iPhone display. At just 0.4mm thickness, it doesn't really add anything extra to the whole slimness of the iPhone. And the process of application is simple, just place it on top of the screen and it applies itself without any bubbles. But, that's not the main feature of this glass screen protector. While it's pretty strong and can withstand a lot of things, like scissors, screwdrivers, knifes and more. It has an oleo-phobic surface that prevents fingerprints and doesn't affect the touch sensitivity of the screen.
Personally, I believe that the GLAS.t is a much better than applying a plastic film. It's also very safe — in case the protector ever breaks, it will shatter in to small pieces that will not cause any harm to your hand. If you are interested you can buy the GLAS.t for a mere $27.99, which is what you would normally pay for a good quality plastic protector. You can buy it from the official website by clicking here.
So, what do you think of this new GLAS.t protector? Would you buy it? Let us know in the comments section below…