Applenberry picked a bad time to release their GEVEY Ultra 5.1 for the GSM iPhone 4. The GEVEY Ultra has a long list of requirements: the phone has to be activated in iTunes without GEVEY Ultra installed, the phone needs to be jailbroken, and it requires an installation of the Furious Mod. Oh, and a special sim cad which costs a penny under $50. On the plus side the GEVEY can now unlock the iPhone 4 so long as the modem's firmware is below 4.12.01. The GEVEY Ultra is expected to ship April 27th.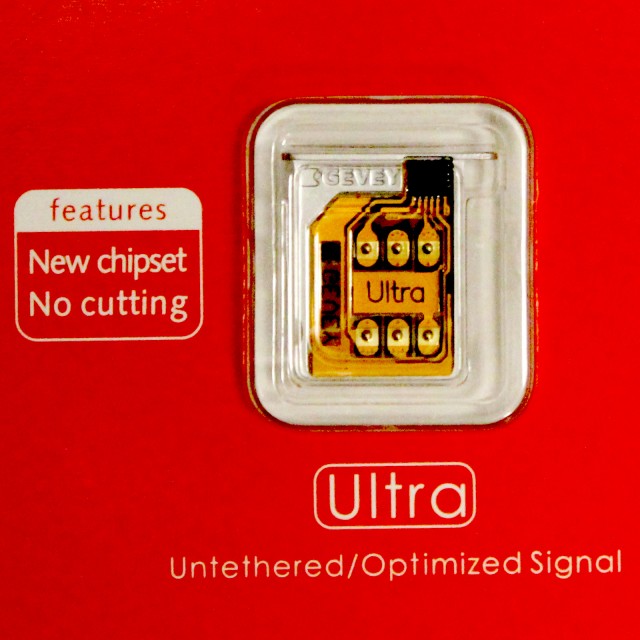 It's really bad timing because, on the same day as Applenberry's announcement on Twitter, MuscleNerd congratulated Loktar_Sun for discovering an exploit which could manipulate Apple's Subscriber Artificial Module (or SAM). The SAM unlock, now available in the Binger Cydia repo, is a package that can unlock any jailbroken iPhone 3GS, 4, or 4S (CDMA and GSM!), running firmware 5.0 or 5.1, and ANY baseband firmware. All for free.
I can't help but feel bad for Applenberry. They put time and resources into building special hardware that was intended to help people who need to unlock their phones (for a nominal fee). On the same day they announce their paid unlock, a hacker from halfway across the globe announces that he figured out the mother of all software solutions, for all phones, and the community releases it for free. Ask the RIAA: It's really hard to compete with free.

What do you think the conversation was like at Applenberry's boardroom? Let us know in the comments section below.