We have seen all kinds of rear casing leaks of the budget iPhone and even earlier today a video, but we have yet to see it fully assembled. Today this changes though thanks to Tactus who has shared what very well might be the first leaked images of the budget iPhone in full.
While comparing both the iPhone 5 and proposed budget iPhone you can see that both devices appear to have the same 4-inch display. On the budget iPhone you will also notice that everything appears to be assembled correctly. There is the camera, LED flash, speakers, buttons etc. that all look like they are assembled and in a working state. Of course none of the pictures actually show the device powered on so it might not be a working unit, rather a dummy.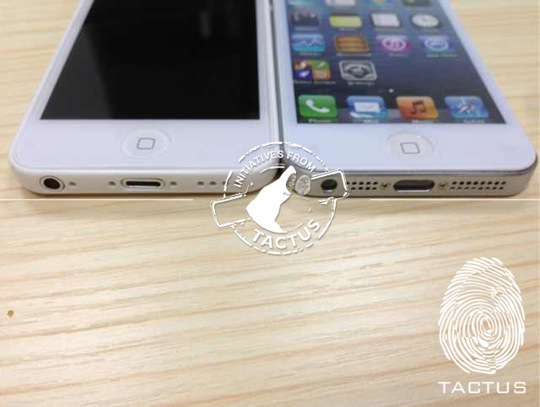 As for design wise the budget iPhone doesn't look much bigger than the iPhone 5 and it looks similar to that of the iPod Touch. According to Tactus the handset measures 9mm thick (1.4mm thicker than the iPhone 5) and 120mm wide.
Although these images shared by Tactus are of high quality the device itself just doesn't look right to me. It is likely using a mixture of cheap parts or is a very early prototype. It is also possible that this is one of those budget iPhone clones that have started appearing in China.
What do you think? Is it a good representation of what the budget iPhone is going to look like fully assembled? Drop us a line in the comments section.