We at iJailbreak, love the developers behind Whited00r, Redd00r and Yellowd00r, who try to make all the iOS and Mac users equal. We have already shared about their magnificent work in developing custom iOS versions that can run on non-compatible older iDevices. Recently, Whited00r, released a custom iOS 5 version that can be installed on the older iPhone 3G/2G and iPod Touch 1G/2G.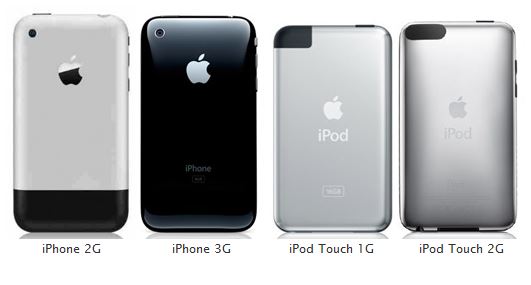 If you were crying in the corner because Apple did not provide support for your older iDevice, it's time you get back up and try out Whited00r 5.1. You don't even have to jailbreak you device to install it. It's a custom firmware, just like original Apple iOS 5 firmware, that can be installed on your iDevice via the regular iTunes method.
Whited00r 5.1 brings almost all the new features of iOS 5, such as multitasking, Reminders, video recording, service like iCloud and more. Although, you will not have the same iOS 5 notifications and we cannot guarantee how smooth it will work on your older iDevice. But, if the happy reviews from happy customers are to be believed, then it must run pretty well. For users who rely on a software unlock, there is custom version that can be installed to preserve the iPad baseband 6.15.00.
iPhone 2G
Download iPhone 2G Normal 5.1
Download iPhone 2G Unlocker 5.1
iPhone 3G
Download iPhone 3G Normal 5.1
Download iPhone 3G Unlocker 5.1
iPod Touch 1G
Download iPod Touch 1G WD5.1
iPod Touch 2G
Download iPod Touch 2G WD5.1
Do you have an older iOS device? If so, you should definitely try this out and enjoy the latest features of iOS 5 without any issues. You don't even need to jailbreak your device.