A new tool has surfaced that allows you to check the stock of any iPhone 5s called Stock5s. We previously told you guys about a similar tool, but this one monitors iPhone 5s stock only across online vendors which includes Apple's official website and other carrier stores.
In the U.S. for example, users can check the stock of the iPhone 5s on Apple.com, AT&T, Verizon and T-Mobile. The currently supported countries include Canada, China, Germany, France, Hong Kong, Singapore, United Kingdom and the United States.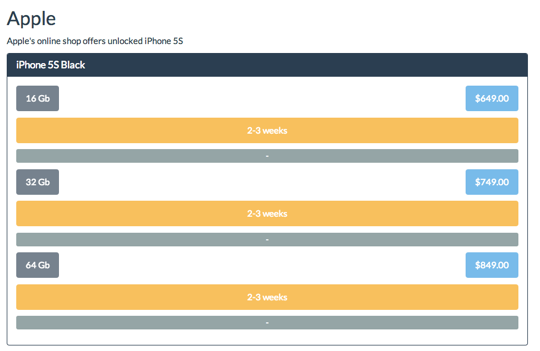 Besides being able to check for stock in real time, you can also subscribe for email alerts on a per-country basis so that you will know as soon as more stock has arrived.
What is really interesting is the table on the website's homepage that shows you the cost difference of the iPhone 5s in different countries. The iPhone 5s is cheapest in the United States and most expensive in Germany (by almost $250).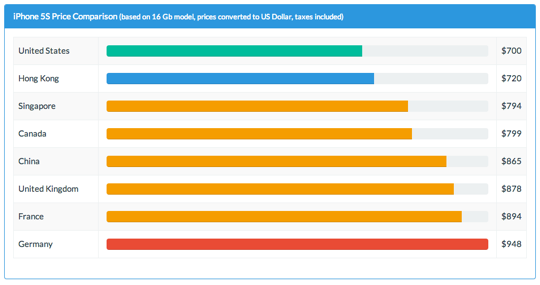 If you are still looking to get your hands on an iPhone 5s then Stock5s is definitely a site worth checking out.