Last year a service launched called CutYourSIM that offered to unlock your iPhone on a majority of carriers, just like you have purchased it that way from Apple. The way this unlocking method was carried out apparently had to do with CutYourSIM having a contact within Apple's or a major smartphone carrier's quarters. With this special contact CutYourSIM would get the individual too add a customer's IMEI number to an Apple whitelist. This allowed your iPhone to be used on whatever carrier you specified when ordering from CutYourSIM.
Obviously Apple took notice to what CutYourSIM was doing and shut the company down not too long after it first appeared and was gaining popularity at an unbelievable price of $169.99. Now however, it is being reported in abundance that the popular IMEI unlocking service is back online. They are offering to unlock your iPhone 3GS, iPhone 4 and iPhone 4S in a variety of countries at some prices you are sure to "love".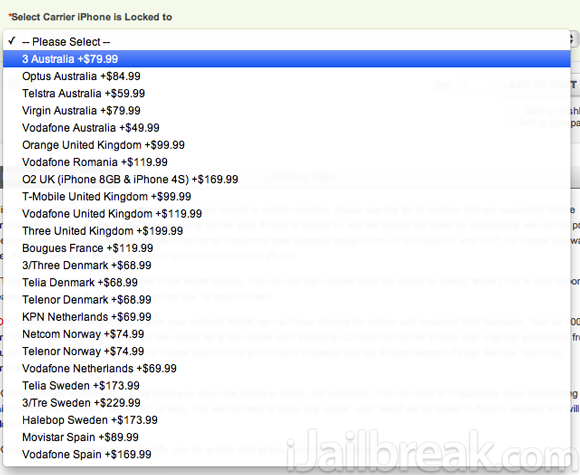 As you can see unlocking your iPhone with the CutYourSIM service is not going to be cheap! You can expect to pay an average of over $100 to permanently unlock your iPhone and all the way up to $222.99 if you reside in Sweden. Considering the fact that the way CutYourSIM unlocks your iPhone is n0-so-legit either, you may want to consider holding off grabbing your credit card just yet.
For those who would like to go ahead and permanently unlock your iPhone however, then you will need to get your IMEI number ready. This can be done by calling the following number via the Phone.app.
*#06#
After which you will received a number containing exactly 15 characters that you must provide CutYourSIM during the ordering process. If you would like to pursue this unlocking service then click here to go to the official CutYourSIM website by clicking here. Are you going to be permanently unlocking your iPhone with this service? Share your thoughts in the comments section below…