I reckon you do not read this if you're planning to buy an iPhone 5, because if you are, you'll end up buying the iPhone 5 anyway. Jokes aside, Consumer Reports has posted the list of Top Smartphones to own and has rated the iPhone 5 as the worst.
This is not a surprise, because the folks at Consumer Reports don't seem to like the iPhone. They bashed the iPhone 4, the iPhone 4S and now the 5. Apple's iPhone 5 is awesome, but not everyone is happy with it. It had a lot of issues and still does, especially the Purple haze and scuffgate. Also, the iPhone 5 is so light that some people have it actually feels like a cheap plastic Android phone. Regardless, Apple still managed to sell plenty of iPhone 5's.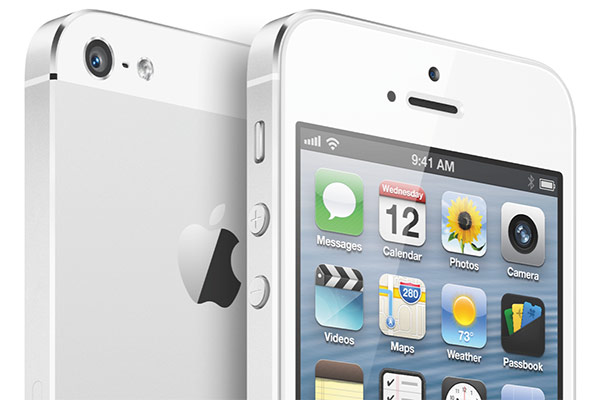 According to the CR Lab Test, the iPhone 5 is the worst smartphone to buy and is rated below Android counterparts. Phones such as the LG Optimus G, Samsung Galaxy SIII, Droid Razr Maxx, Droid Razr HD have received higher ratings. Business Insider has a photo clipping that shows the test results.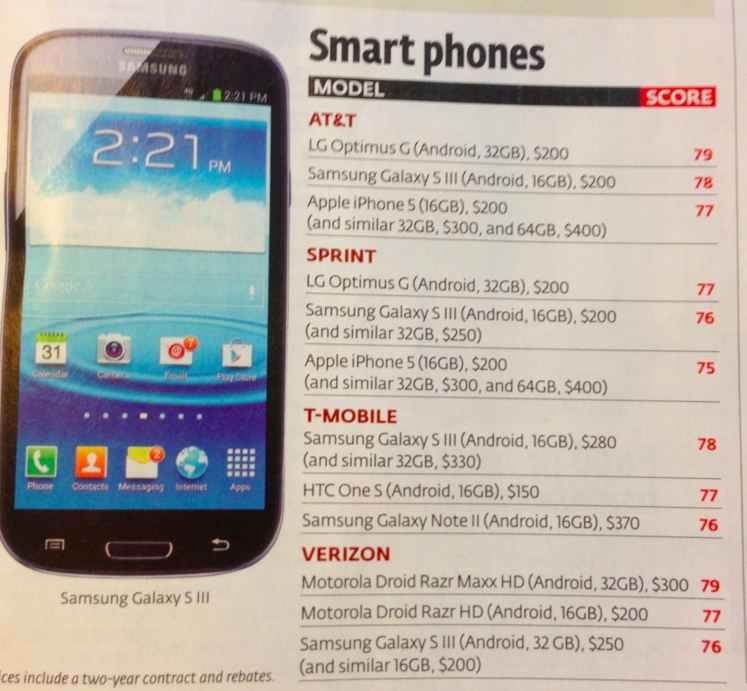 There's no explanation as to why the iPhone 5 has received such low ratings. The latest issue of Consumer Reports is supposed to hit newstands next month, and that's when we'll find out the reasons.
The iPhone is Apple's gold mine and is one of the biggest reasons that the company is so popular, big and rich. It is one of the best innovations of Apple, which gives billions of dollars of profit for the company. We are not sure why Consumer Reports hates the iPhone. Since the passing of Steve Jobs, people think that Apple has reached a point of saturation. Do you think so? Now you can continue buying that iPhone 5, because it is the best smartphone on the planet.