Jailbreak app and tweak developer, chpwn, has announced on his new blog that he has decided to abandon ProSwitcher, and will not be developing it past iOS 3.2 (iPad). ProSwitcher is a switcher application that works with the jailbreak version of multitasking, Backgrounder. It was developed in the style of Palm's webOS multitasking, and a lot of iPhone users really enjoy the interface.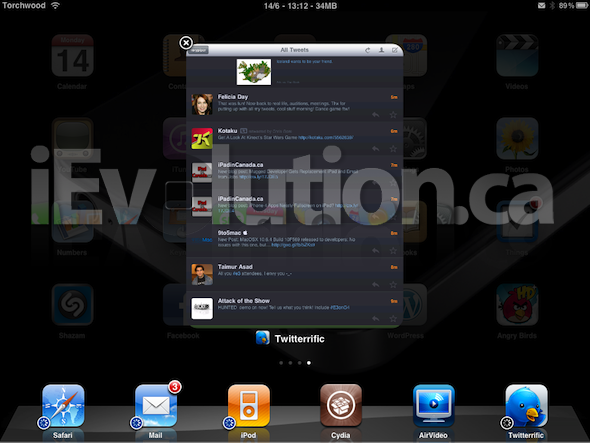 Here's what chpwn had to say on his blog:
"Personally, I prefer the multitasking switcher that iOS 4 introduced, although I understand that many of you prefer the Palm webOS/ProSwitcher interface. I have decided that I am not going to continue updating ProSwitcher past OS 3.2, a version compatible with which is currently in Alpha. Ryan may still update ProSwitcher himself, but I feel that it is no longer necessary with the new Apple release."
I have to admit, that I, too, prefer Apple's solution to this, in iOS4. I'm glad I have ProSwitcher on my iPad right now, but I'm sure I'll be using Apple's task switcher, once iOS4 is released for iPad.