If NoWhereElse.fr (via Engadget) is to be believed a quality control employee at Pegatron has just posted a picture to her Weibo profile, which has since been removed, showing a bunch of iPhone 5Cs in testing mode. Along with the picture the employee (more likely an ex-employee now) also said "The low-end iPhone 5C to be launched for Chinese consumers in September doesn't look much different than the Xiaomi Phone 2, right?"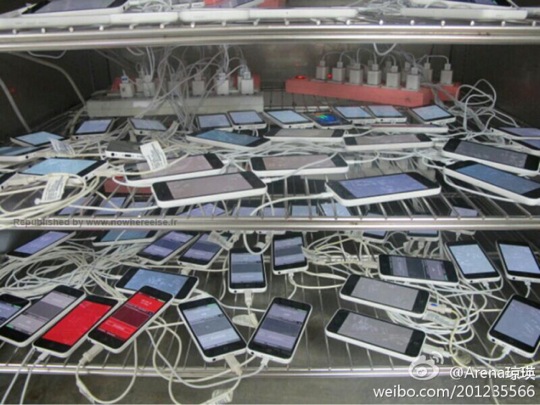 There were not details shared on what exactly is going on in the image, but by the looks of it the iPhone 5Cs are going under a warm-up procedure to make sure they are fully functional before being boxed.
With all the security measures in place at these factories it makes you wonder how this picture was able to slip out, but considering this joins hundreds of other leaks we have seen this year, it doesn't come as a surprise.