Popular iPhone case maker, Spigen, seems to have leaked the release date for the iPhone 6. A slew of iPhone 6 cases are now showing up on Amazon with an availability date of September 30th. Various reports have suggested that Apple will be announcing the iPhone 6 on September 19th and it should be available at the end of the month. Looks like Spigen is all prepared for the release with their cases and screen guards for the iPhone 6. Also, according to the case maker, the 5.5-inch model will be called iPhone 6 Air.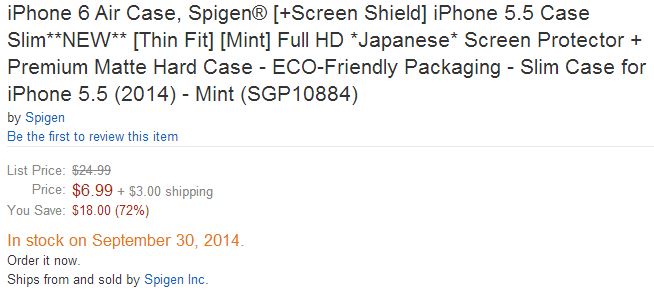 Amazon is currently showing a number of iPhone 6 cases from Spigen and other manufactures when you search for iPhone 6 cases. However, what's interesting is that all the Spigen cases are going to be available on September 30th. You can pre-order them now and get them when the iPhone 6 is released. The larger 5.5-inch is being called iPhone 6 Air and the 4.7-inch model is simply called iPhone 6. We've heard of the iPhone 6 Air name being used before, which adds a little more weight to this leak.
Below is one of the cases being sold for the iPhone 6 Air (5.5-inch) model. Notice how the Power button is on the right side of the case. All the iPhone 6 mockups and dummy models have all had the Power button on the right side, so these cases are probably based on them.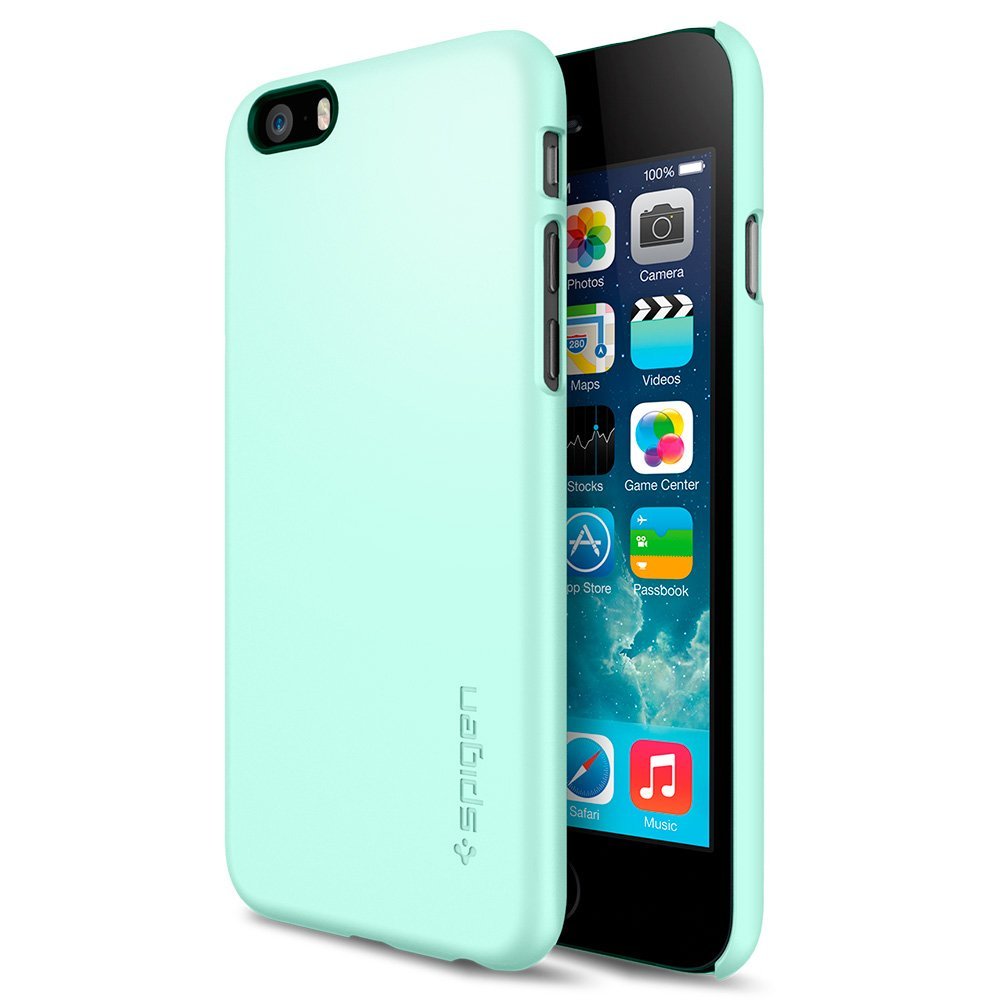 The iPhone 6 is said to have a curved front glass, mostly made of Sapphire and rounded edges with an all aluminum shell. The innards will include an A8 processor, improved camera with OIS, better graphics and more. Spigen has been known to leak iPhone cases before the release of the actual product, so this could be the real deal. It could also be a clever marketing strategy to boost sales.
Will the iPhone 6 be available on September 30th? Will the 5.5-inch model be called iPhone 6 Air? If there is one, that is. Hopefully, we'll find out soon.