The Apple vs Samsung trial is in full swing and is probably one of the biggest lawsuits the tech industry has ever seen. To people who don't know what or why are the two companies in court for, the following images via AllThingsD should explain the scenario.
It all started when Apple sued Samsung for blatantly copying their iPhone design on one of their products, the Galaxy S. One can clearly see the similarities in design between the original iPhone and the Galaxy S and that's what Apple is trying to prove in the court.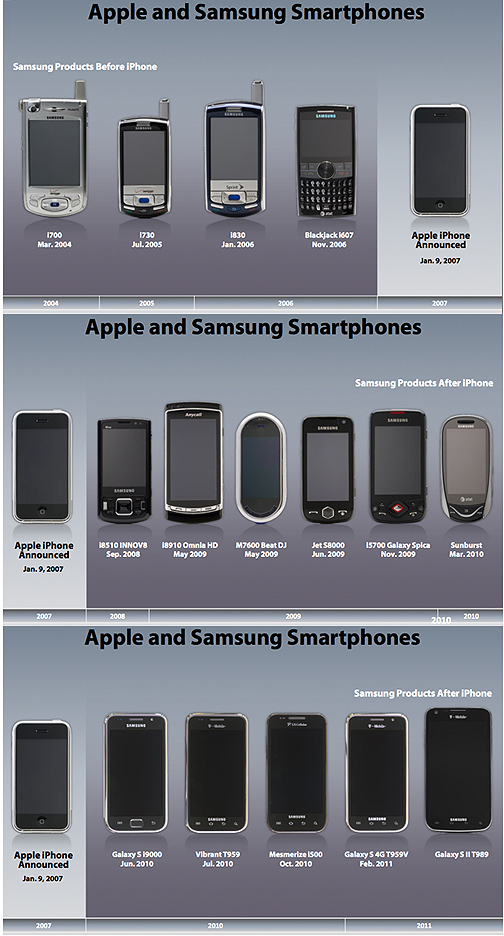 All the images above were submitted during the trial and made available for the public to see. The images clearly show that Samsung did not really have any touchscreen phones before the launch of the iPhone. As soon as the iPhone was released in January 2007, Samsung phones started to take a different form and have been the same ever since. It's not only the iPhone, but Samsung even copied the iPads design for their Galaxy Tab. Look at the image below.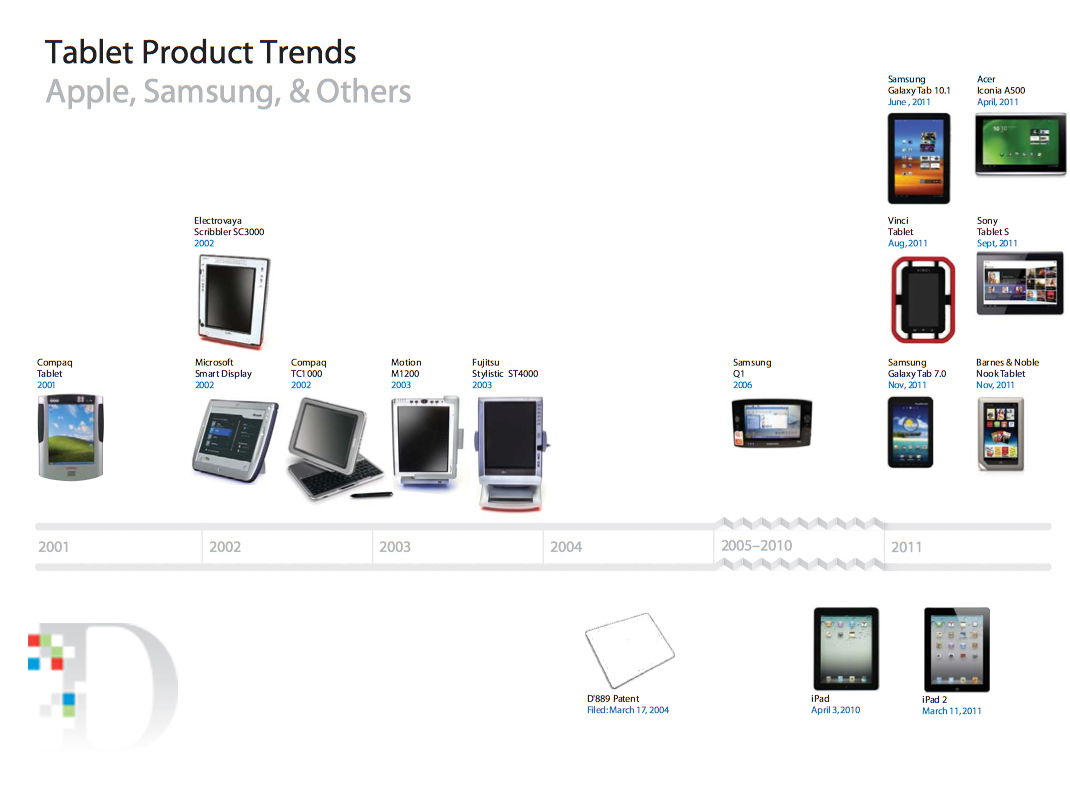 Don't these images prove that Apple is right in suing Samsung? We've already showed you a similar image before, which also shows how Samsung's devices changed after the introduction of the iPhone. A quick glance at the iPhone and iPad timeline above, rests Apple's case against Samsung. What do you think? Share your responses in the comments section.