According to a new report from research firm Strategy Analysts, Apple's iPhone 5 was the world's best selling smartphone in Q4 2012. Shocking? Not really, because the iPhone 5 did quite well and sold about 27 million units in Q4 2012. Strategy Analysts had also posted a report which said that the iPhone 5 was also the most sold smartphone in the U.S in Q4 2012. Now, it's also the worlds!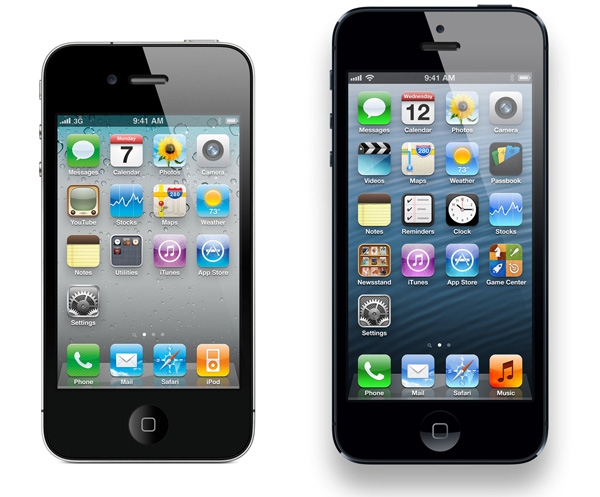 The report suggests that Apple's iPhone 4S did very well too, coming in the second spot. That's pretty impressive as the iPhone 4S is more than 2 years old now. Apple released the iPhone 5 in September and it has had a good run so far, however, the sales have now started to slow down admist all the iPhone 5S rumors. The iPhone 5 and the 4S came in number one and two, whereas competitor Samsung's Galaxy SIII came third. This is also the first time that the iPhone 5 has become the most sold smartphone in the world, dethroning previous quarters champ Samsung.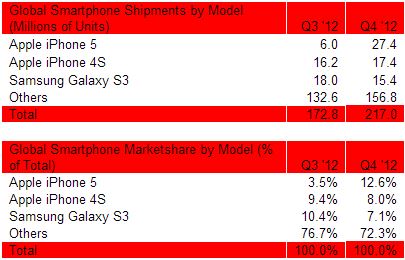 Apple shipped 27.4 million units of the iPhone 5 and 17.4 million units of the iPhone 4S in Q4 2012. Samsung only managed to ship 15.4 million units that quarter. The iPhone 5 constituted a 13 percent share of the global smartphones shipped, whereas the Galaxy SII only managed to capture a 7 percent share. Neil Shah, Senior Analyst at Strategy Analytics stated:
A rich touchscreen design, extensive distribution across dozens of countries, and generous operator subsidies have been among the main causes of the iPhone 5's success.
Also according to the report, both the iPhone 5 and iPhone 4S accounted for 1 out of every 5 smartphones shipped in Q4 2012. Samsung's Galaxy SIII seems to have peaked, according to the research firm. But, things will be back on track for both Apple and Samsung once new and upgraded models are announced later this year.
Samsung will reportedly unveil the Galaxy S IV as early as next month and Apple too will be releasing an updated iPhone 5S in June/July.