Apple Staffing Schedule Indicates iPhone 5 Pre-Orders Will Begin On Friday September 14
It's looking more and more clear that September 21 will be the day the first iPhone 5s are in the hands of their users, but as we know from previous Apple product launches, they almost always offer pre-orders a few days before launch day. In the case of the iPhone 5, pre-orders will likely begin on September 14, giving eager smartphone buyers a week of advance ordering time.
This probable pre-order date comes courtesy of MacRumors, who have dug up some info on Apple's online sales support staff's schedules for next week. They're gearing up to have all hands on deck, starting at 6:00 AM EST on September 14. Presumably, all these extra staffers will be there to take iPhone 5 pre-orders, and the schedule indicates they'll be maintaining those inflated staff numbers for at least the entirety of the day, if not longer.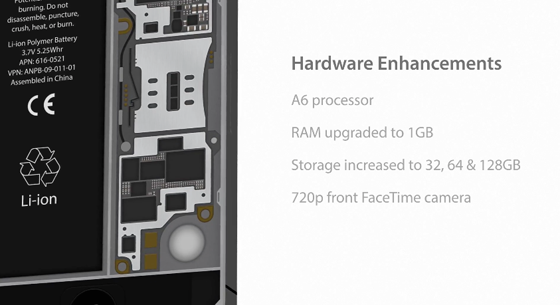 With the iPhone 5 predicted to sell in unprecedentedly high numbers, it's unclear whether this increase in staffing will be enough to meet the pre-order demand, or whether the manufacturers will be able to keep up with the number of orders being made. Analysts are already calling the iPhone 5 launch "the biggest launch in the history of consumer electronics," so Apple will be hard pressed to keep up with demand.
Make sure you stay subscribed through our social media feeds, so that you never miss a beat, by liking us on Facebook, following us on Twitter and joining our circle on Google+.
Hey, you! Join the iJailbreak Insider for weekly newsletters, Jailbreak alerts, contests and more. (No spam, we promise)