When Apple announced the iPhone 5, we knew we had to get our hands on one, and we also knew we had to run a giveaway to let another lucky individual share our excitement who might not get a chance to otherwise. As such last week we ran the 32GB iPhone 5 giveaway contest which ended up being our most successful giveaway yet.
Entering the contest was simple and only required you to share the contest over Facebook and Twitter and follow iJailbreak across our social media outlets. Doing this allowed one to stay connected to learn about future contests and of course keep up to date with everything tech-related.
We are pleased to announce that a winner has now been chosen for the 32GB iPhone 5, which will come in the form of a $300 USD Apple Store gift card. It was definitely a hard task trying to choose one individual out of the nearly 600 deserving people who entered, but alas there can only be one…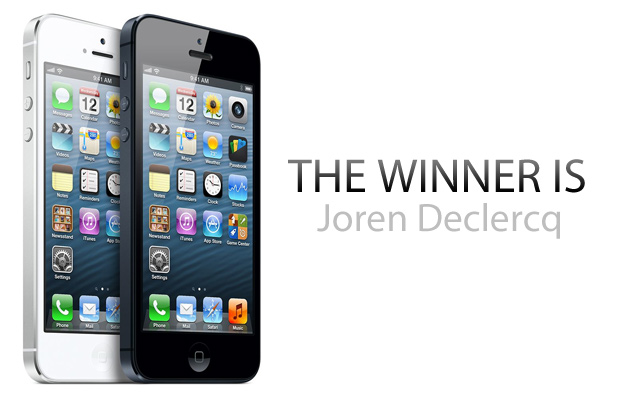 Congratulations to Joren Declercq! We will update this article once we get a response from the winner with some of his thoughts on winning iJailbreak's 32GB iPhone 5 giveaway. Until that time we thank everyone who entered, and hope to run more giveaways like this one in the near future.
Update: We have just been in contact with Joren and he has given us the following statement:
Hello everyone,

I just woke up in belgium its now 7.46 in the morning.
I just read the ijailbreak website to see if there was some news.
and guess what I just made my gf the luckiest girl in the world.
I called her and she just started crying. She was so happy she finely could have a phone where typing isn't a must to send text messages.
I would like to say thanks (not only for the gift card) but also to the website. it helped me in a few good ways over the past years.