If you are the kind of person that likes to know every little detail about your smartphone then this article may interest you. Apple has released the "blueprint" of the iPhone 5 that lists the dimensions of every single aspect to the iPhone 5. For example, the volume buttons are 4.8mm, the home button is 10.9mm and the degree of the proximity cone is 90 degrees.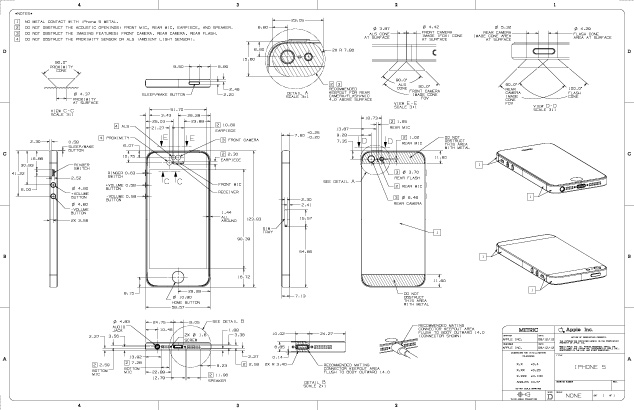 Why would anyone want the blueprint to the iPhone 5? Well, Apple didn't release these schematics for Apple fanboys, but rather for case manufactures who need to be extremely diligent in ensuring they construct their cases to be within hundredths of a millimetre of various iPhone 5 components.
For some reason the iPhone 5 blueprint is able to be accessed through a developer only resource section even if you don't have an account. Furthermore you can actually access the schematics of all of Apple's iOS products ranging all the way back to the iPod Mini. You can click here to view the PDF iPhone 5 schematic or here to view all of the schematics for Apple's iOS lineup.