The Demand For Apple iPhone 4S Is Still At Rise, 6 Months After Its Launch
The Apple iPhone 4S is the most amazing iPhone yet, and most of us agree with that! With Siri, 8 megapixel camera and the faster processor and graphics, why wouldn't one love it. The iPhone 4S was launched almost 6 months ago, yet the demand for the device is still high.
According to a recent survey from ChangeWave Research, it was found out that the iPhone 4S is still pretty much in demand and that demand is still rising. The survey also shows, that about 56 percent of new buyers would prefer to buy the new iPhone rather than any other device. Six months after its release, every 6 of 10 user wants to get an iPhone 4S, which is nothing short of amazing.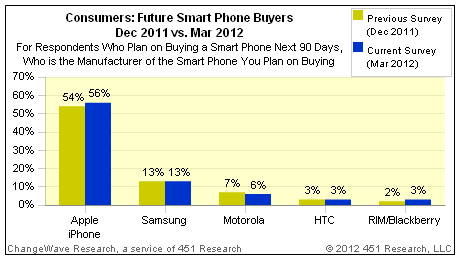 ChangeWave conducted the survey with the help of 4,413 prospective new buyers, 56 percent of whom are still going after the new iPhone. All of these members came from the United States, so they know what they're reaching for. Such results, for an iPhone that is 6 months old, is great news for the fruit company. Even though there are strong rumors suggesting that the next iPhone will be released sometime in October 2012, people are still willing to get the iPhone 4S.
This is why Apple is still growing and will continue growing! How many of you are proud owners of the iPhone 4S, and anyone looking to get one in the coming days or weeks? 
Make sure you stay subscribed through our social media feeds, so that you never miss a beat, by liking us on Facebook, following us on Twitter and joining our circle on Google+.
Hey, you! Join the iJailbreak Insider for weekly newsletters, Jailbreak alerts, contests and more. (No spam, we promise)