Up until now, we've seen a lot of iPhone 6 dummy units in the wild. There have been comparisons, videos and plenty of images of these so called iPhone 6 units. And now there's another one coming from a Taiwanese website called Mos Coat. These images are a little bit different than the ones we've seen before, as in, they look very very real.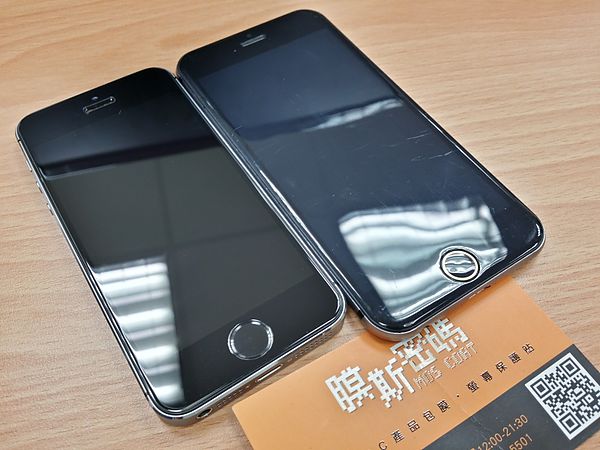 You can, however, tell that it's just another dummy due to the detailing and the finish of the unit. Also, the iPhone logo is missing and there is no camera module in the front camera and the headphone jack is sealed shut. The user takes the dummy, thinking it's real, out in the open and even tests if it's waterproof. As you can see in the images below, this iPhone 6 dummy, like the others, is slimmer than the iPhone 5s. It also has rounded edges, a slightly curved display and relocated power button as rumored. Oh yes, there's also the large shiny 4.7-inch display. The TouchID ring is golden and much more prominent than in the current iPhone 5s and the round volume buttons are replaced with iPod Touch 5th generation style buttons.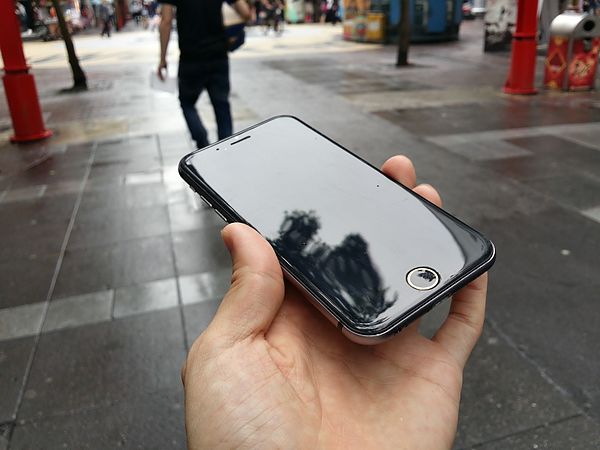 In the image below, you can clearly tell it's a dummy as the headphone hole is blocked. There is just one row of speaker grilles, which could be because of the thinness. In the next photo, the iPhone 6 dummy is compared to the iPhone 5s and the HTC One M8. The HTC M8 is larger and beefier compared to the iPhone 6 unit. In a previous comparison, it was noted that the iPhone 6 could be closer in dimensions to the LG Nexus 5.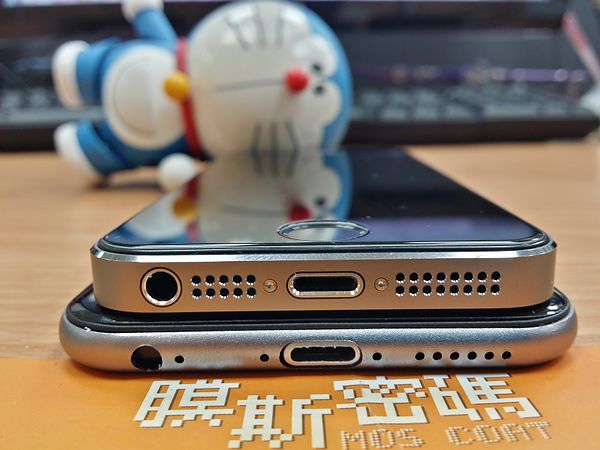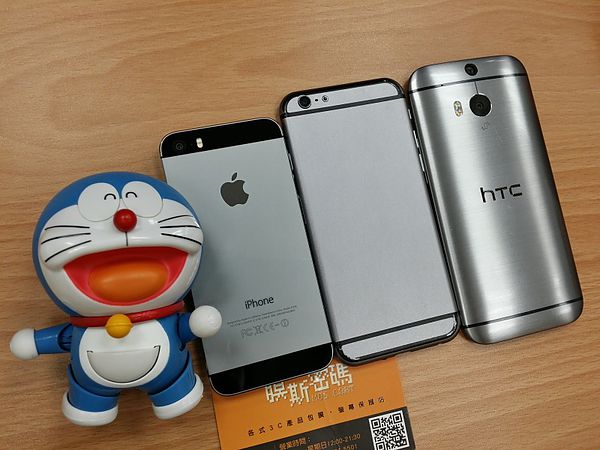 A recent report from Taiwans Economic Daily News (Reuters) said that Apple is readying to launch the 4.7-inch iPhone 6 as early as August and the 5.5-inch iPhone 6 in September. Earlier reports have suggested that due to production issues the 5.5-inch iPhone 6 will be announced in 2015. We're not sure what and who to believe, but if you want to look at more pictures of this particular iPhone 6 dummy, then head over to the website as you'll find plenty.