Apart from releasing OS X 10.10 Yosemite developer preview and the first beta of iOS 8, Apple also seeded a new beta of Xcode 6. People have already started looking for clues as to what's coming and Mac4Ever came across something that almost confirms that a larger iPhone and even a larger iPad is on its way.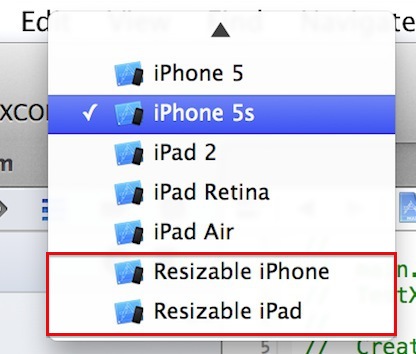 Rumors and reports of Apple working on a 4.7-inch and 5.5-inch have been around for quite some time. We've seen plenty of leaked mockups, cases and more showing us what a 4.7-inch iPhone 6 would be like. Apparently, Xcode 6 has options on its iOS simulator for Resizable iPhone and Resizable iPad. There is no preset resolution for either of these options.
These options are probably there for developers to get their apps ready for when Apple releases a larger screen iPhone and iPad. The iPhone 6 is rumored to come in two sizes, a 4.7-inch model and 5.5-inch model. Then there are rumors about a larger iPad Pro with a 12-inch screen.