Last week we announced that we were giving away a 16GB iPad Mini! Entering the contest was simple and only required you to share the contest over Facebook and Twitter and follow iJailbreak across our social media outlets. Doing this allowed one to stay connected to learn about future contests and of course keep up to date with everything tech-related.
We are pleased to announce that a winner has now been chosen for the 16GB iPad Mini, which will come in the form of a $329 USD Apple Store gift card. Without further adieu we present to you the winner of the 16GB iPad Mini…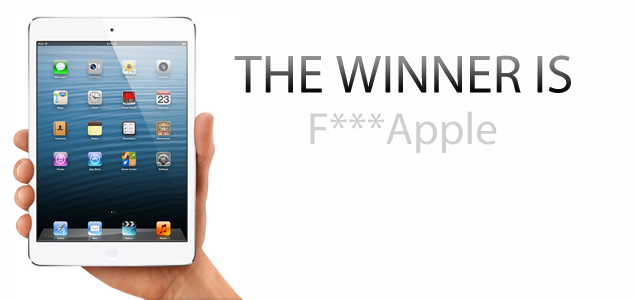 Congratulations to F***Apple who has been a long time reader of iJailbreak. We will update this article once we get a response from the winner with some of his thoughts on winning iJailbreak's 16GB iPad Mini giveaway. Until that time we thank everyone who entered, and hope to run more giveaways like this one in the near future.