Apple's new iPad is arguably the best tablet on the market right now. It also has the highest resolution screen with its 2048×1536 Retina display. However, with Samsung making the actual displays, we wouldn't be surprised to see something similar pop up on an upcoming Galaxy Tab.
But another company is already targeting the iPad for tablet market share: Microsoft. Microsoft is encouraging manufacturers to bring high-resolution displays to their tablets for the upcoming Windows 8 platform. The company wants displays that can support up to 2560×1440.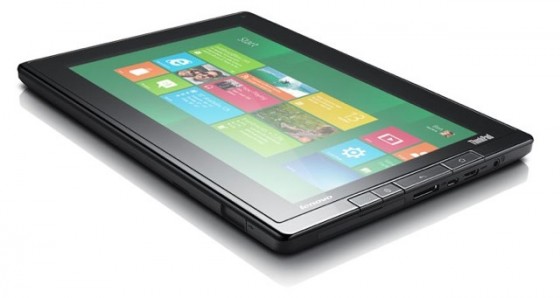 As Cult of Mac points out, Microsoft actually used the new iPad in a blog post to explain scaling and how Windows 8 will achieve such high resolution:
Some might be curious about the new iPad screen. For this screen, Apple has chosen a scale factor of 200%. The new screen has twice the pixel density (132 PPI to 234 PPI) on the same size screen. Because iOS and developers only need to support the predefined resolutions, they only need to design for this one additional scaling factor. In the case of iPad 2 compared to new iPad the 200% scaling factor means that what you see on 1024×768 is exactly what you see on the new resolution, only sharper because more pixels are used (as in the image of the app above).
Rumors of Samsung and Microsoft teaming up to produce a new tablet have been floating around for some time now, and it looks like the rumors might hold some truth. It is possible that we may see tablets with even greater resolutions than the new iPad with Windows 8's new support. It'll be interesting to see how the companies battle it out…