Yesterday we reported that Apple began seeding the 3rd iteration of the iOS 6.1 beta firmware to developers. Besides the obvious bug fixes and performance improvements, we weren't able to tell you much in regards to what is new. Thanks to a new Reddit thread however, we know exactly what's new in the iOS 6.1 beta 3 (build 10B117b) firmware.
The first aspect to the iOS 6.1 beta 3 firmware that has been tweaked is the iCloud Setup page.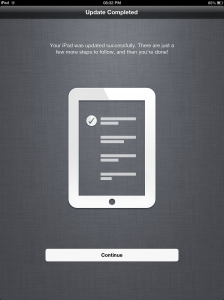 You are asked to confirm your Apple ID password for FaceTime and iMessages when starting your device for the first time after installation. It asks you to confirm how people can reach you and tells you that you can change these settings at any time.
The Passbook Sample Card also received some updating in regards to the description text.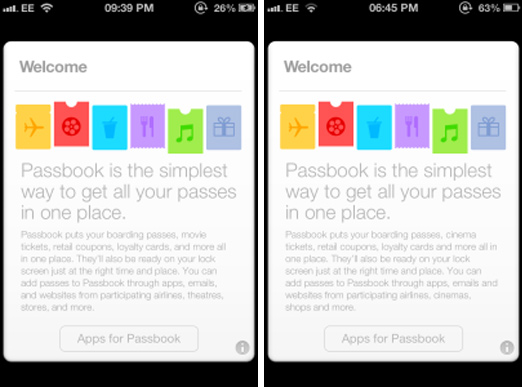 The small text on the sample Passbook card has been updated – the UK version at least. The updates to the card are very minor with some American words written in British English – such as "movie tickets" replaced with "cinema tickets."
If you have ever tried to use the Reset Advertising Identifier option in Settings, you will no doubt realize it was non-functional. This has been correct in the iOS 6.1 beta 3 firmware.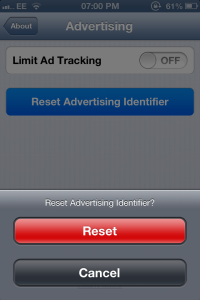 Previously, when you clicked 'Reset Advertising Identifier', nothing would happen. The button would just blink because it didn't actually do anything. Now, you are given an option to confirm your choice and it is now working.
For those of you with older devices that still use Voice Control, you will be glad to know Apple made some improvements by adding a new section called Voice Dial Only.
If you still use Voice Control, there is a new section in the settings for it that allow you to set it to "Voice Dial Only." You can choose a language from the list to use Voice Dial with.
Last, but not least, Apple added a new Mobile/Cellular Data toggle for data for iTunes.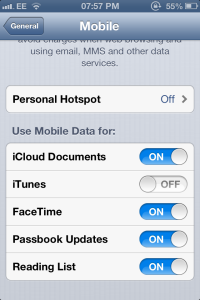 Yesterday we also reported that because this beta firmware's expiry date was the exact same as the previous, it was likely that Apple would release iOS 6.1 sometime in December. ImagineAWorld, also posts more evidence of this by stating "[iOS 6.1 Beta 3] feels a lot more stable and snappy. It is unclear if there is a signature feature missing from 6.1 that will debut at launch but you can expect a GM release soon."