First there was the heating problem and now this! Yesterday, we reported that the new iPad gets at least 10-13 degrees hotter than the iPad 2, which is all thanks to the more powerful A5X processor and the quad core graphics. During those tests, it was found out that the new iPad wouldn't charge when running graphic intensive games even when plugged into a power source. Even Gizmodo has reported that various users are experiencing such problems with their new iPad.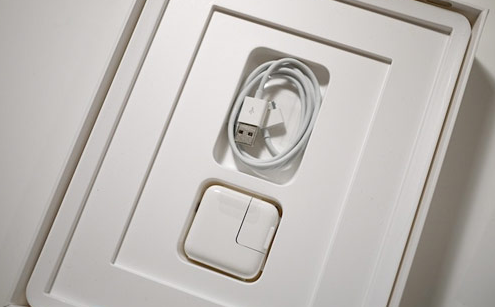 According to a report by Consumer Reports, the new iPad continued to run out of charge when playing games and running high graphic apps, while it was plugged in. Not just them, but many users of the new iPad are also talking about similar issues and the battery not charging when playing games etc.
We also noticed that the new iPad wasn't charging while the game was running and it was plugged in. In fact, the battery continued to drain. It charged normally, however, when we weren't running a game.
Most of the test results state that this battery-not-charging issue is due to the fact that the new iPad needs more power to run the A5X processor, Retina display, and quad core graphics when playing a graphic intensive game. The 10w charger doesn't provide enough energy to charge that huge battery, thus leading to the problem.
As The Next Web notes, if Apple were to supply a higher rated charger with the new iPad, then the issue may be solved. If you didn't know, the new iPad's battery is 70% larger than that of the iPad 2! So, perhaps it needs a bigger and more powerful charger! Technically speaking, the new iPad could be consuming more power than what the 10w adapter can supply! Apple, are you listening?
Have you been experiencing any such problems with your brand new iPad?