Just in case you have missed some of the iPad 2 hype the last few days, today we are bringing you one interesting tid-bit of information that I am sure a lot of you missed. In Apple's official iPad 2 presentation they mentioned the iPad 2 (Wifi + 3G) would come shipped unlocked. This means that not only can you use your iPad with "official" iPhone carriers such as AT & T and Verizon (CDMA version only) but you can also use carriers such as:
Telus
Rogers
Bell
T Mobile
And Many More!
While your average iPad 2 user may not find this functionality very useful, this ability to use your iPad 2 with almost any network is great for travelers!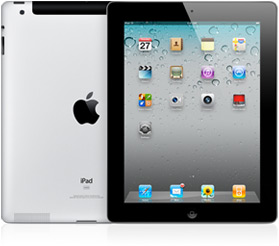 You can find more information about the iPad 2 (Wifi + 3G) being shipped unlocked by visiting Apple's official website. Until then what are your thoughts on the iPad 2 having the ability to work with multiple networks?