The iOS 5 Beta 4 Firmware Features "Documents In The Cloud"
Yesterday we told you that the iOS 5 beta 4 firmware was released and we also told you we would keep you updated if anything new was discovered, in terms of "new functionality".
Besides the obvious ability to update to the iOS 5 beta 4 firmware over-the-air, it looks like Apple is also going to begin testing iCloud functionality. As with the new iOS 5 beta 4 firmware you have the ability to enable documents in the cloud. Meaning in the iOS 5 beta 4 firmware you can sync your iWork documents between all your iOS 5 iDevices.
Example: Start an iWork document on your iPad, leave it at home, and then while you are out for coffee open it with your iPhone, make last minute adjustments and these adjustments will all be automatically synchronized through iCloud.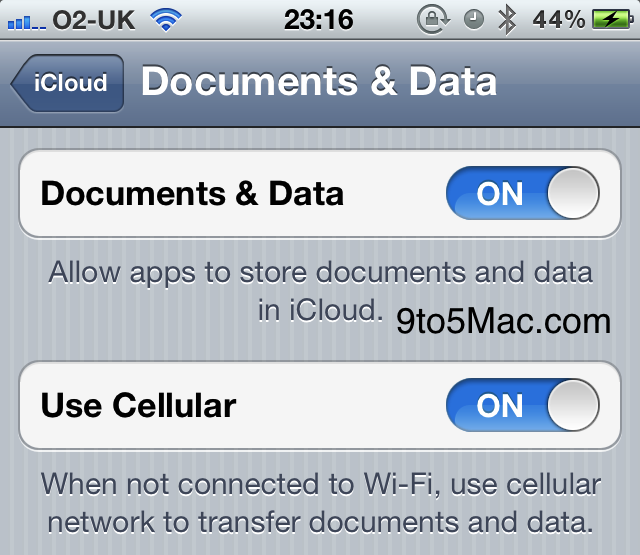 With documents in the cloud enabled in the iOS 5 beta 4 firmware it will give developers a chance to test this functionality and learn how to implement it into their own applications. iCloud is going to open up a whole new world of possibilities and it will be exciting to see how iCloud impacts the future of the iPhone, iPod Touch and iPad.
[Via 9to5mac]
Make sure you stay subscribed through our social media feeds, so that you never miss a beat, by liking us on Facebook, following us on Twitter and joining our circle on Google+.
Hey, you! Join the iJailbreak Insider for weekly newsletters, Jailbreak alerts, contests and more. (No spam, we promise)