The Dev-Team Released a Beta Version of the Untethered iOS4.2.1 Jailbreak! [RedSn0w 0.9.7b1]
The Dev-Team have just released a beta version of the new untethered RedSn0w jailbreak, dubbed redsn0w 0.9.7b1. While this may come as an exciting gesture to a lot of people, unfortunately there are a LOT of restrictions with this beta release and a LOT of bugs. Due to the many bugs and restrictions with RedSn0w 0.9.7b1, at this time we recommend you hold off jailbreaking your iDevice with it because of the pure amount of errors users have been reporting.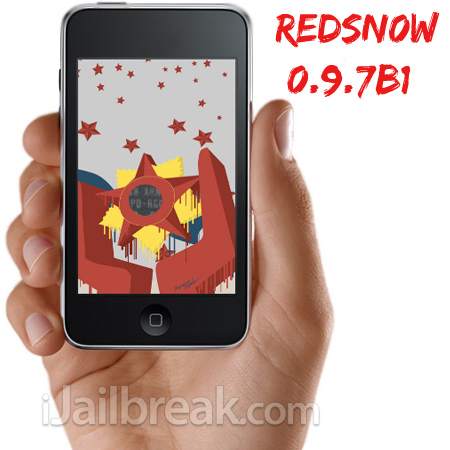 These errors include and are not limited to:
Bluetooth being completely disabled
The loss of the iPod player on the iPhone 4 or iPad
Constant Application Switcher crashes
YouTube will not open
Videos from the camera roll are gone, or do not play
AirPlay does not function
Some App Store apps do not launch
Besides the errors mentioned above, in order to use this beta version of RedSn0w you must have a MAC and must have usbmuxd software installed (don't know what this is? Then I suggest you wait till the full version of RedSn0w is released). Here are the full requirements for redsn0w 0.9.7b1:
You must have an iPhone 4, iPad or iPod Touch 4G
You must be currently jailbroken, and Cydia must have your 4.2b3 SHSH blobs saved on file
You must have a MAC and you must have usbmuxd software installed on your Mac.
If you meet all of the requirements above, you are free to try jailbreaking your A4 iDevice with redsn0w 0.9.7b1. You can download this new version of RedSn0w by clicking the download link presented to you below…
Download RedSn0w 0.9.7b1
Using this new version of RedSn0w is just like using previous version of RedSn0w, so for the time being at least, we are going to wait till the official release before we release an updated tutorial. Please let us know if you have decided to use this new version of RedSn0w to untether your A4 iDevice.
Make sure you stay subscribed through our social media feeds, so that you never miss a beat, by liking us on Facebook, following us on Twitter and joining our circle on Google+.
Hey, you! Join the iJailbreak Insider for weekly newsletters, Jailbreak alerts, contests and more. (No spam, we promise)