As you may remember, Microsoft's Surface Team Manager claimed on Reddit that the Surface RT's 1366 by 768 display could show more detail than the iPad 3's higher resolution 2048 by 1536 display, due to the Windows RT tablet's improved contrast ratio, ClearType Font rendering, and lower screen reflectance. Before the Surface was released, DisplayMate tested a similar ClearType display and found that while it looked better than the iPad 2 at a comparable resolution, the iPad 3 still outperformed the ClearType display. Now DisplayMate has an actual Surface RT tablet on hand, and put the display through a more rigorous test against the iPad 3 and Samsung's Galaxy Tab 10.1 to see how much of a difference Microsoft's improved contrast and reduced screen reflection makes.
According to DIsplayMate's tests, the Surface RT's display is comparable or better than the iPad 3 in all but two areas: visual sharpness and color gamut. The ClearType rendering for text gives the tablet an advantage over the iPad 2, but it's not enough of a boost to unseat the raw pixel density of the iPad 3's display. Meanwhile the iPad 3's color gamut is near perfect (99%), while the Surface RT's 57% color gamut puts the tablet slightly below the average for mobile devices. This means that colors on the Surface RT will appear washed out in comparison.
On the other hand, DisplayMate's tests show the Surface RT has its strengths. It's calibrated well, has a very good contrast rating, and has noticeably lower reflectance than its competing tablets. The lowered color gamut might have been a deliberate tradeoff, as the display uses less power and the battery life lasts longer than either the iPad 3 or Galaxy Tab 10.1 at maximum brightness. In the overall assessments, the Surface RT scored below the iPad 3 but outperformed the Galaxy Tab 10.1. You can read the full assessment at DisplayMate's shootout.
Personally, I would not trade contrast or screen reflection for raw pixels, but I use my tablet for catching up on high resolution comics and games (activities where you'll notice the higher resolution). if you're watching movies that are scaled down to 720p or lower, having twice as many pixels than you need isn't going to be a boost. If you mostly use your RT for text and streaming movies with plenty of ambient light, the Surface RT should do in a pinch.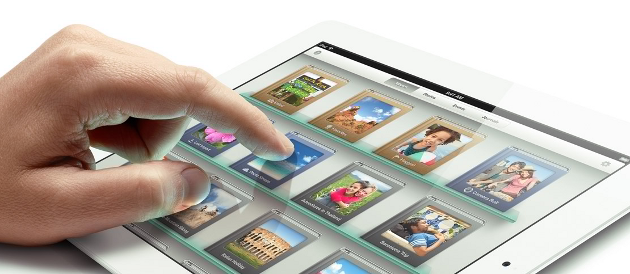 We'll see if Apple can maintain its slight edge in image quality when Microsoft releases the higher resolution Surface Pro.
What's your measure for a quality screen? Share your thoughts in the comments section below.