The iPad's Smart Cover is a really nice accessory to have, and although it doesn't really protect your iPad from falls, it does protect the screen. According to a new Apple patent, there may be another Super Smart Cover in development. A Smart Cover with a flexible display, a built-in keyboard and inductive solar charging capabilities.
When you think about it Apple could actually make the Smart Cover much more useful than it is now. The new flexible display on the Super Smart Cover will flex with the cover when folded, show important notifications, allow you to draw on it and basically act as a secondary display to let you know what's happening on the iPad. The inner surface of the cover is shown to have a complete multi-touch keyboard and solar panels for charging the Smart Cover, while communication will take place over Wi-Fi.
A tablet device with a flexible cover is disclosed. Thin flexible display technology can be integrated into the flexible cover without affecting the overall form factor of the cover or tablet device. Adding the integrated display to the flexible cover greatly enhances the overall functionality of the tablet device.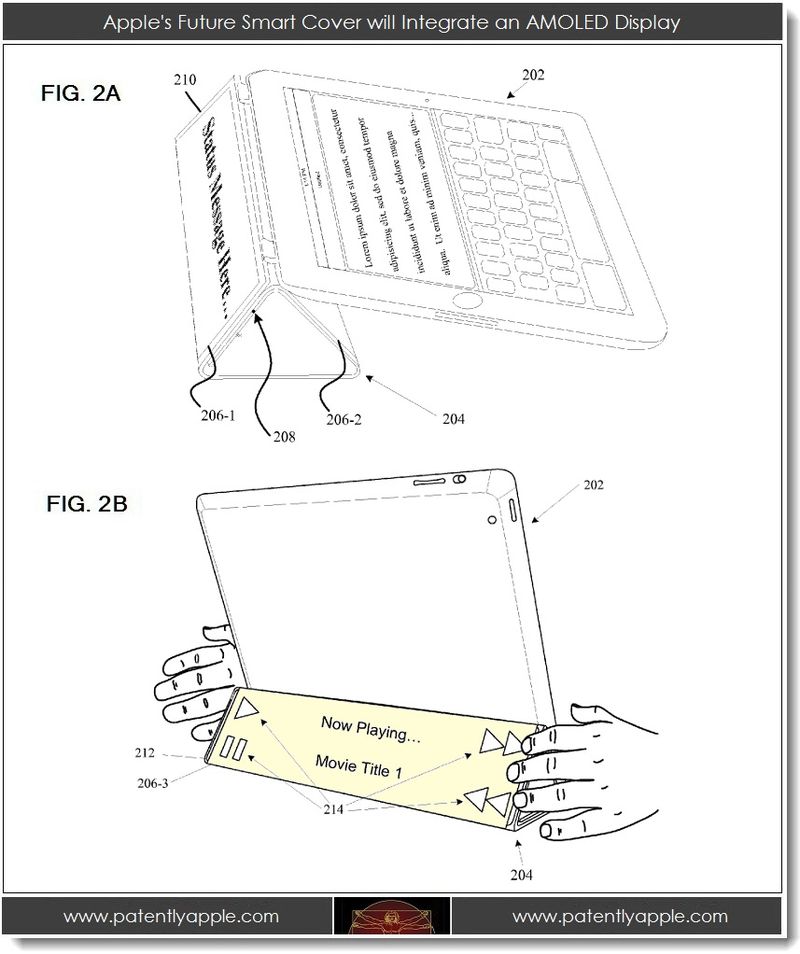 Sounds amazing, doesn't it? Hopefully in the near future Apple will actually release such a Smart Cover. Don't expect it to be cheap though. I mean a flexible display, solar panels and a built-in keyboard do come at a price. Would you want to buy this Super Smart Cover? Share your responses and further thoughts in the comments section below.