The editor-in-chief of iLounge, Jeremy Horwitz, has a history of being fairly accurate when it comes to reporting on rumors. Today he has written a fairly big report on Apple's supposedly upcoming 5th generation iPad, iPhone 5S and of course the cheaper entry-level iPhone.
Starting out with the 5th generation iPad, apparently it is going to receive one of its biggest overhauls yet. Horwitz went on to describing it as a "stretched iPad mini" that is noticeably thinner and with thin side bezels.
It's a lot smaller than one would guess was possible: in portrait orientation, picture a 9.7" screen with virtually no left or right bezels, and only enough space above and below the screen to accommodate the mandatory camera and Home Button elements. Beyond that, it's noticeably thinner, as well, which is to say the the fifth-generation iPad will be smaller in every dimension than its predecessors.
Don't expect it to feature any significant bump in specs however, making the 5th generation iPad resemble a stretched iPad Mini will mean completely redesigning the internals which will leave little room for hardware improvements. As for its release date, Horwitz thinks it will be sometime in October due to constraints with its display, which will likely feature IGZO technology.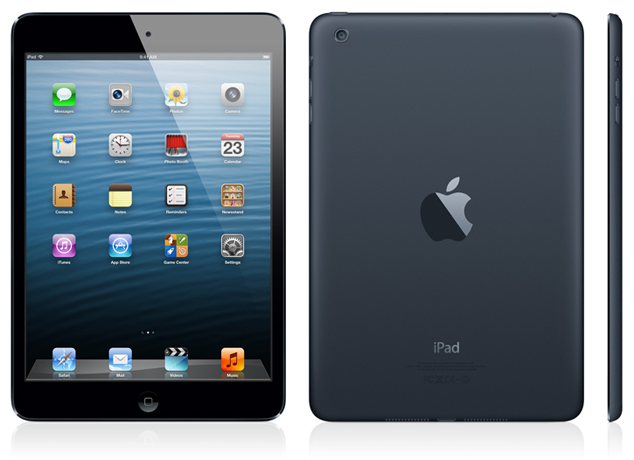 The news about the iPhone 5S is less is exciting and is more or less on par with what we have come to expect. It was said "the iPhone 5S will apparently look very much like the iPhone 5, but with a larger rear flash, and is indeed coming this year." Besides a larger flash, the iPhone 5S will likely just feature minor hardware improvements to stay competitive with other handsets.
Now for the most-talked about Apple mystery product of the year — the plastic iPhone.
Also planned for a 2013 release is Apple's "low-cost" plastic-bodied iPhone, which is being developed with China Mobile in mind: the government-owned telecom company has over 700 million subscribers. One of our sources claims that Apple's iPhone prices remain too high for most mainland Chinese customers—the iPhone 5 hardware alone starts at $849 there, versus the iPhone 4 at $500, in a country where the average annual salary is around $3,000 per person). The source has said that mainland Chinese iPhone 5 sales are already tapering off as a result of the pricing, which is higher than in Hong Kong. A budget iPhone model would help sales in populous but underdeveloped countries to grow.
The plastic iPhone rumor refuses to die and it is looking more and more like it is indeed a product Apple is working on. In a lot of ways it would make sense for Apple to release such a handset, it would definitely appeal to investors, but I personally think it goes against the company's core philosophy. There was also one tid-bit thrown in about the "iPhone Math" — codename for an iPhone with a larger 4.5 to 5 inch display — and essentially it is something Apple is experimenting with that will certainly not debut this year… if at all.