When Apple announced the iPad Mini it gave consumers a vague shipping date for the iPad Mini Wi-Fi + Cellular version of "two weeks after the Wi-Fi version." It looks like those of you who pre-ordered the iPad Mini Wi-Fi + Cellular will actually receive it within the next few days. 9To5Mac reports that most iPad Mini LTE models and fourth generation iPad LTE models will arrive on November 16th. Some people have even been quoted arrival dates of November 15th.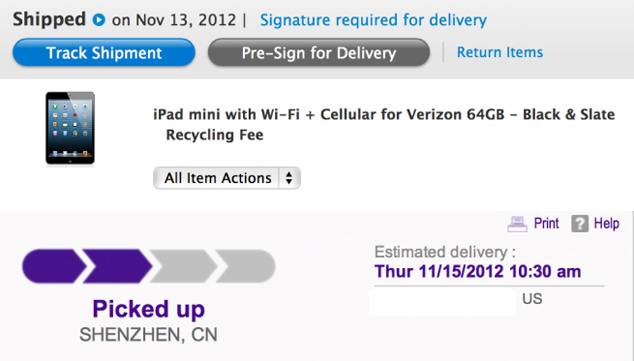 The November 16th date lines up nicely with Apple's promise to ship the LTE variants two weeks after the availability of the Wi-Fi only models. It also makes sense that some models would arrive early based on the receivers location. This is certainly not the first time products have arrived before the official release date.
If you pre-ordered the iPad Mini LTE or fourth generation iPad LTE let us know when it is estimated it will arrive in the comments section below.