This Self-Driving Nissan Leaf Uses An iPad To Guide Itself [VIDEO]
Oh boy, this is super interesting and something that a lot of us have been waiting for. I don't know about you, but I would totally enjoy being driven around by a robot car that drives itself. Researchers at Oxford University have managed to build a self-driving car, an electric Nissan Leaf, that uses an Apple iPad to control itself. Yes, it does work, but there's still plenty to still be accomplished.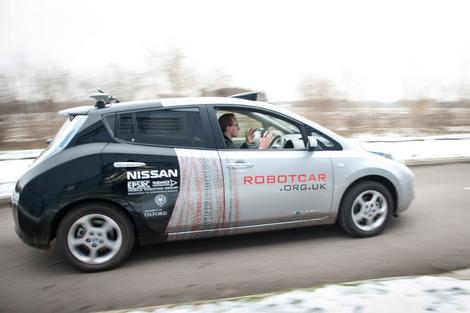 Known as the RobotCar UK, this Nissan Leaf uses cameras and lasers attached to its body to recognize and remember surroundings so it can drive the route on its own. The main computer is located in the boot, whereas an iPad is built into the dashboard and acts as the user interface. If the computer remembers the route, the iPad will ask the driver if they want to go into auto-pilot. Answering in the positive will result in a small thrill drive without you actually doing anything but sitting in the car.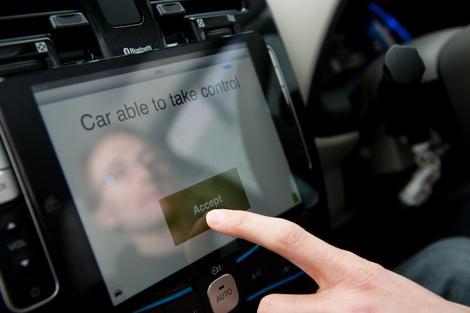 About to run over something or someone? Tapping the brake pedal will turn off the auto-pilot and give the drive full control over the vehicle. This whole system doesn't use GPS, because connection to satellites can be easily lost and it doesn't give the car any idea of the surrounding. The RobotCar will not drive all the time, it'll only drive when all its 3 onboard computers are 100 percent sure it knows the route. Pretty handy when you're tired of driving or want to drive your children to school without actually going with them in the car.
Of course, this auto-driving technology is nothing new and has been around for years. However, with the RobotCar, you're actually sitting in the car and only letting the car drive itself sometimes. Professor Paul Newman of Oxford University's Department of Engineering Science stated:
'Instead of imagining some cars driving themselves all of the time we should imagine a time when all cars can drive themselves some of the time. The sort of very low cost, low footprint autonomy we are developing is what's needed for everyday use.'
This tech is very expensive at the moment and cost the researchers around  £5,000, but according to them, the prices will drop to around £100 in the future. Below are some videos showing the Nissan Leaf/RobotCar and the iPad in action.
To learn more about the technology, how it works and keep yourself up to date, visit RobotCar.
[Source: Oxford University]
Make sure you stay subscribed through our social media feeds, so that you never miss a beat, by liking us on Facebook, following us on Twitter and joining our circle on Google+.
Hey, you! Join the iJailbreak Insider for weekly newsletters, Jailbreak alerts, contests and more. (No spam, we promise)