Russian Folks Remotely Control An Opel Vectra Using An iPad [VIDEO]
We've seen the Apple iPad being used in cars before, for entertainment and even to control a car. The iPad was recently used to control a Nissan Leaf, which was actually pretty impressive. And now, some Russian folks have managed to do the same, but this time it's much more fun.
With the RobotCar UK Nissan Leaf, you had to sit inside the car to be able to give the car control to the iPad. With the Russian project, you can control the car remotely from an iPad without having to actually sit inside the car. I know, it sounds much more dangerous and fun.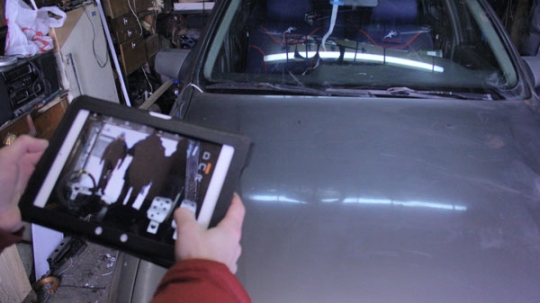 These guys have used an Opel Vectra and an iPad 3 to make this happen. An app was developed to control the cars accelerator, transmission and steering. The remote-controlled Vectra, called as 'Virta' by its creators, has automatic transmission with the lever in a straight line and no zig-zags. This is important because the electric motor connected to the transmission stick won't be able to change gears if it weren't on a straight line. The app provides onscreen controls on the iPad that let you shift between Drive/Neutral/Reverse, Steer the car, Accelerate and Brake, while a camera fitted on the roof of the car provides you with live view.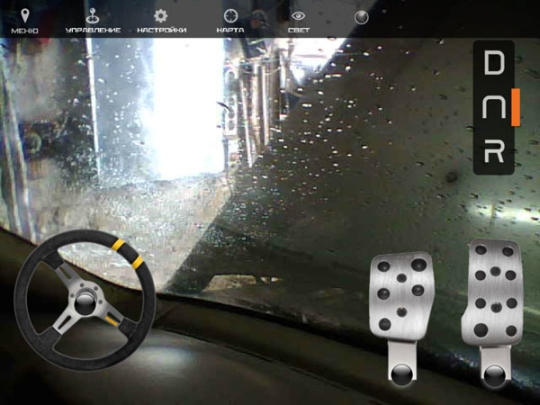 According to the engineers, this system can be incorporated into any car with such an automatic transmission system. A lot has still to be done here, so don't knock on their door and ask them to build one for you. The car uses Virt2Real 1.0, a chip that can provide remote control and real-time video over WiFi or cellular. They even plan on bringing universal control via an internet browser. Here's a video of the car in action:
If you were bored with racing your 1:10 RC cars, this is something you could do in the future. It'll certainly be more fun, but it is not so great for transporting people yet. Demolition Derby people, are you taking notes? More info here.
Make sure you stay subscribed through our social media feeds, so that you never miss a beat, by liking us on Facebook, following us on Twitter and joining our circle on Google+.
Hey, you! Join the iJailbreak Insider for weekly newsletters, Jailbreak alerts, contests and more. (No spam, we promise)