This is interesting… you know the rumors of Apple looking into releasing a 13-inch iPad, which we all know by iPad Maxi?
According to Barclays Capital analyst Ben A. Reitzes (via Cult of Mac), Apple could be looking into making iPads into notebooks as alternatives to Macs.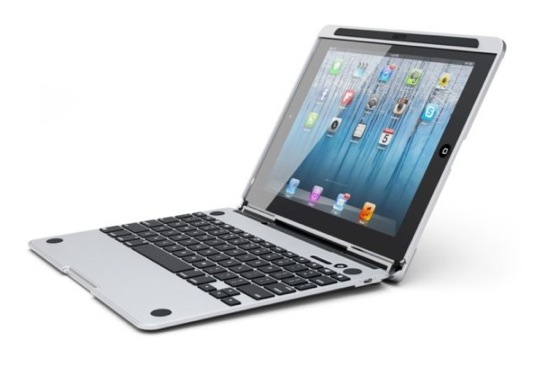 It was stated that Apple could be working on a more powerful MacBook-like iPad which would be 13-inches and either have a keyboard built-in, or otherwise be convertible into a laptop (like Microsoft Surface).
The particular analyst thinks that this could go on to be Apple's second biggest money maker one day.
According to Reitzes, this iPad would significantly improve revenue for Apple. He thinks it would cost about $650, bring in 35 percent margins, and add $2 to Apple's earnings per share per $10 million units sold. That's enough to make it Apple's second most popular product after the iPhone.
At this point I think it is pretty hard to believe something like this because it would definitely eat away at the MacBook Air, but what do you think? Would you buy a Microsoft Surface-like iPad?