When the iPhone and iPad were first released they were revolutionary in the sense that there wasn't really anything else like them at the time of being released. Nowadays however, there is competition from almost every angle and this gives the iPhone and iPad less "wow" factor. The question now is, what can Apple do to once again bring this "wow" factor back?
Well, according to Ricardo Afonso, Apple will introduce a transparent iPad with the hardware components stored in the top and bottom of the device. Afonso elaborates "Sometimes I like to imagine how the design of some electronic devices will be in the future. In the specific case of tablets and smartphones, I imagine them as just a rectangular piece of glass that blends perfectly with the surrounding environment, without any elements of the hardware that could visually disconnect the user from the content during the interaction, improving the level of immersion and the user experience."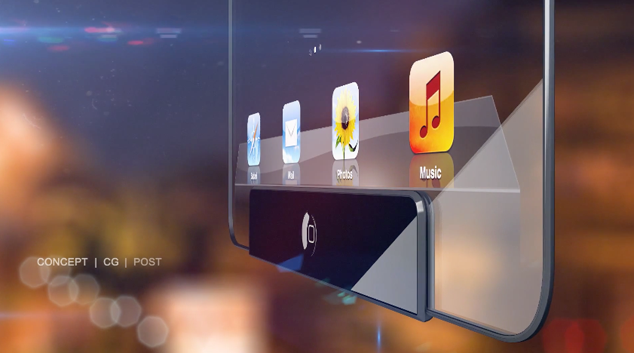 Afonso realizes that we are a long way off from having fully transparent devices and thus tried to imagine how the tablet could slowly evolve in that direction. His idea involves pairing elements from today's design with those fully transparent tablets we will possibly have in a more distant future.
To accomplish this concept Afonso used computer generated imagery (CGI). He then created a 3D model of what he thinks could be one of the next generations tablets, mixing elements from the current iPad with some more advanced elements, such as a transparent screen.
You can actually purchase his 3D model of the iPad from TurboSquid for $99 which includes all the source files to create your own stunning renders.