Now this may be just us looking into things a little too much, or it could be pure genius by Apple. Just take a look at the icon Apple uses for Retina display.
Now still looking at that, take a look at the pictures of the huge Apple event banner that we posted earlier this week.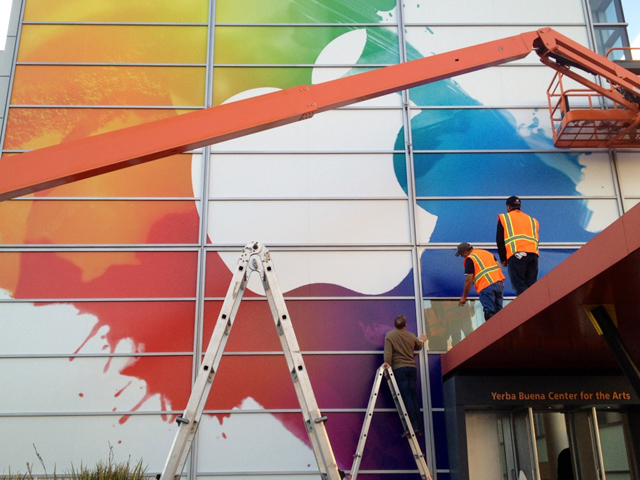 Notice something similar between the two pictures? I know I do. It has all of the same colours, in the same order as the Retina display icon. Surely that is more than just coincidence. Do you think this is just something that I am seeing, or Apple did on purpose? Share your thoughts with us in the comment section below.