This is just a quick heads up to let you know that RedSn0w has been updated, once again, to version 0.9.6 RC12. In this new update from the Dev-Team you can expect to find fix any lingering issues with the Boot Logo animations fixed. This means if you were one of those unfortunate people who had experienced issues with Boot Logo animations in past versions of RedSn0w you may now simply re-run RedSn0w 0.9.6 RC12 and any issues will almost certainly be fixed.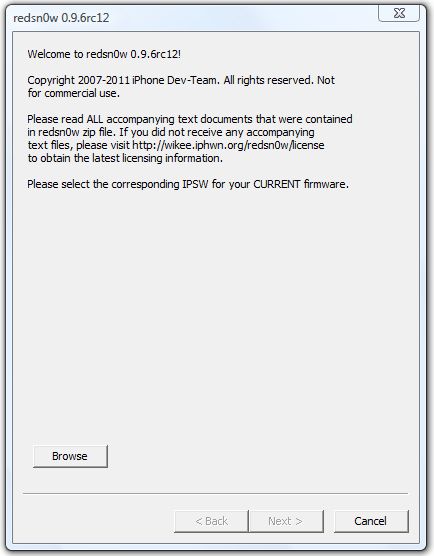 If you are going to re-run RedSn0w it is important that you disable the install Cydia option when going through the customization settings. Disabling install Cydia when you re-run RedSn0w will help you avoid any issues with currently installed Cydia packages. If you would like to download RedSn0w 0.9.6 RC12 click one of the download links below:
RedSn0w 0.9.6 RC 12 Download (Max OS X)
RedSn0w 0.9.6 RC 12 Download (Windows)
Ensure that once you download RedSn0w 0.9.6 RC 12 you follow our step-by-step guide by clicking here.