NYT Also Gets In On Apple's Proposed iPad Mini, Stating Apple Created A 7-Inch Tablet In The Mid 2000s
Will the iPad Mini rumors ever end (probably not)? It is no question that major publications have reported that Apple is secretly cooking up a tablet to take on the Nexus 7, and now today The New York Times joins those ranks. They have mentioned some rather obvious statements about the iPad Mini, but nevertheless provide some more proof that Apple is indeed looking to enter the "Mini tablet" market.
The company is developing a new tablet with a 7.85-inch screen that is likely to sell for significantly less than the latest $499 iPad, with its 9.7-inch display, according to several people with knowledge of the project who declined to be named discussing confidential plans. The product is expected to be announced this year.
A former Apple manager explains that a smaller iPad could be appeal to those who do not know how to carry their iPads with them because they are too big and heavy. An iPad Mini with roughly a 7-inch screen would allow women to carry it with them in their purses, for example.
Apparently Apple was even developing a smaller tablet in the mid-2000s that featured a 7-inch screen, but former CEO of Apple Steve Jobs thought the device was too small. Keep in mind however, that Mr. Jobs was known for going back on previous opinions in the sake of keeping ahead of the competition.
Mr. Jobs thought the device was too small and wondered aloud what it was good for besides surfing the Web in the bathroom.
One thing is certain though, with so many media outlets reporting Apple is developing an iPad Mini, I would not doubt that the fruit company is indeed getting ready to unveil something this year. The question is now when, and at what price point.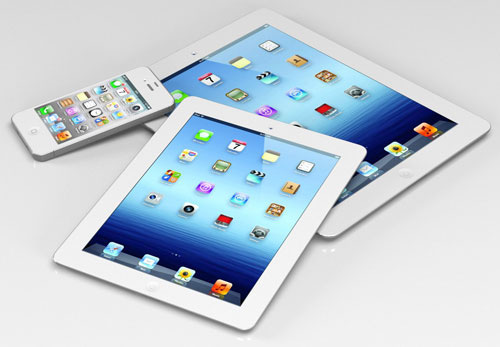 Are you also certain Apple will unveil an iPad Mini sometime this year? Do you think an iPad Mini makes sense, considering an iPod Touch will be around the same price point? Share your responses and further thoughts in the comments.
Make sure you stay subscribed through our social media feeds, so that you never miss a beat, by liking us on Facebook, following us on Twitter and joining our circle on Google+.
Hey, you! Join the iJailbreak Insider for weekly newsletters, Jailbreak alerts, contests and more. (No spam, we promise)