The iPhone 6 isn't just expected to have a larger display, but has also widely been rumored to be even thinner than the iPhone 5s. A report from LEDinside suggests Apple will make the iPhone 6 thinner by using newer LED backlights that are thinner and lighter.
According to sources from Apple supply chain, the iPhone 6 is likely to be released in June 2014, and will have larger monitor size of 4.7". Industry insiders also projected the iPhone 6 will have a much lighter frame, which will lead to upgrades in LED backlight specs. In the previous generation, the iPhone used 0.6[mm] side-view type LED, in contrast the new iPhone will probably be adopting 0.4[mm] side-view type LED.
Right now the iPhone 5s is 7.6mm thick, while the iPhone 6 is rumored to be as thin as 6mm. You can get a sense for how thin this really is by taking a look at these leaked photos.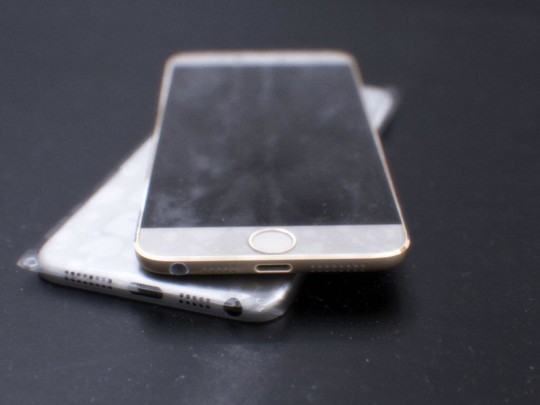 It was also reported that the next-generation iPad will be thinner than the iPad Air as Apple plans to switch from the current 0.8mm LED to the 0.6mm LED.
The iPhone 6 is certainly shaping up to be an exciting handset. Don't you agree?