We have actually heard quite a bit about Apple's plans for the iPad this year through various reports and rumors; some coming for more reliable sources than others. Some information that keeps coming up, however, is that the next-generation 9.7-inch iPad will see a reduction in weight (roughly 20-30%) and thickness thanks to a re-design backlight system and thin-film-type touch panel. Furthermore it is expected that the tablet will see a reduction in its bezel size, to resemble that of the iPad Mini.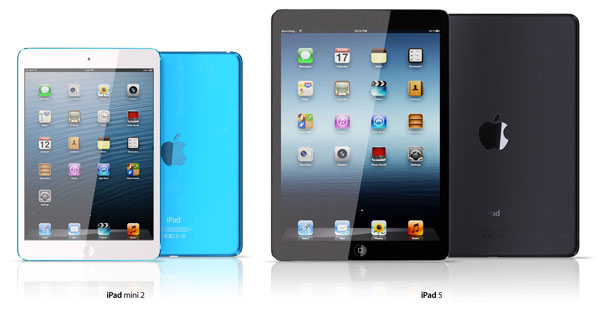 According to a new report from DigiTimes this is exactly what Apple's plans are. They have stated that "volume production of a new-generation 9.7-inch iPad will begin in July-August with shipments in the third quarter estimated at 5 million units." Shipments of the next-generation 9.7-inch iPad are expected to total as high as 8 million units near the end of the third quarter and could rise even higher in the fourth quarter due to the Holiday season.
Something also brought up by DigiTimes in this report is that Apple could delay the release of the iPad Mini to avoid bottlenecking sales of the next-generation 9.7-inch iPad like it did last year. As such, the fruit company will not release the next-generation iPad Mini until the fourth quarter. Not all believe Apple's proposed delay for the iPad Mini is due to this reasoning though, some market watchers believe the delay is due to the supply chain being unable to meet the mass-production schedule.
The WWDC 2013 will likely not be home to an iOS hardware refreshes, so Apple is likely going to hold another event dedicated solely to the iPhone 5S and next-generation 9.7-inch iPad.