New Patent Filing Indicates Apple Wants To Compete With Adobe Photoshop
File this under the 'probably not a very good idea' category; Apple has just been granted a patent for a drawing app on Mac and iPad that will be trying to take on the "professional market," which means Adobe Photoshop and Illustrator. The patent, dug up by Patently Apple, focuses mostly on input methods and usability, but definitely outlines an overall plan for an illustration app of some sort.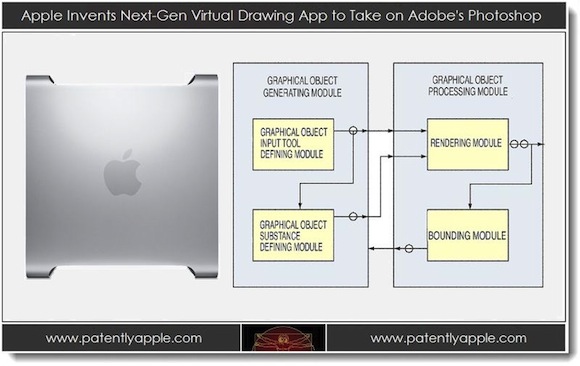 There have been many wannabe heirs to the Photoshop throne, and none have come close to succeeding in toppling the reigning champ. A lot of Adobe's market for their graphic design tools is on Mac, since that industry has gravitated towards the Mac platform for decades. Adobe won't be keen on losing market share to Apple on that platform, and will definitely not go quietly into that good night.
On the other hand, Apple may have some luck on the iPad side of things. The patent clearly outlines the inclusion of touchscreen support in the new app, which means it's likely destined for Apple's jumbo tablet. Adobe has no presence on that platform, and the door is wide open for a powerful graphics program for iOS.
For more of the technical details on the patent, check out Patently Apple's full report on the matter.
Make sure you stay subscribed through our social media feeds, so that you never miss a beat, by liking us on Facebook, following us on Twitter and joining our circle on Google+.
Hey, you! Join the iJailbreak Insider for weekly newsletters, Jailbreak alerts, contests and more. (No spam, we promise)