Today is Apple's iPad Mini event, where we'll be seeing a little more than just the iPad Mini. We've heard reports about a new 13-inch MacBook Pro with Retina display being announced at the event. There's also been claims that Apple will update the current iMacs, Mac Minis and even the current generation iPad. Apple.pro posted a photo of an updated iPad with the Lightning connector. Now, BGR has posted some new photos that show an updated display and FaceTime camera on the new iPad.
Recent rumors/reports suggest that Apple will be updating the full-sized iPad with the Lightning connector, global LTE and a better battery. New photos released by Apple.Pro via BGR, show that the full-sized iPad may also get a better display and updated FaceTime camera. According to the site, Apple might use similar display bonding tech from the iPhone 5 in the updated iPad. Also, the photos show a larger cutout for the front camera, which could be for a better 1.2MP HD FaceTime camera.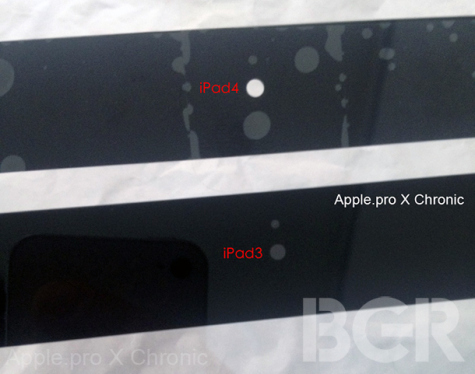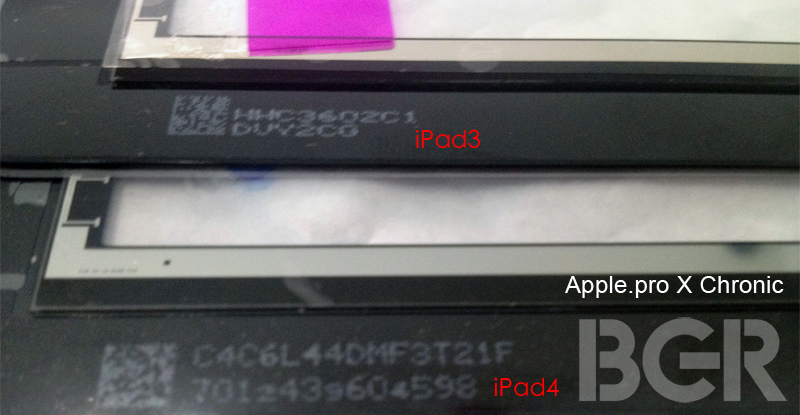 If all of that turns out to be true, then we'll be seeing an updated version of the 3rd generation iPad, with a better FaceTime camera, optically-bonded display, global LTE, Lightning connector and even a better battery or processor. We'll find out later today. Do you think Apple will announce a new 'new iPad' today?