Sometimes product announcements come in the strangest of formats.
That appears to be what's happening in the case of Office for iPad, which has been spoilered by an entry on the French Microsoft support site today. Originally spotted by a reader of the French Mac blog Mac4Ever, an entry on the French Microsoft support page for an issue regarding Excel shows "Excel for iPad" as the software that the support page entry applies to. If you view the same support page in English, it just lists regular Excel 2013, as well as PowerPivot in Excel 2013, but no Excel for iPad. Strange.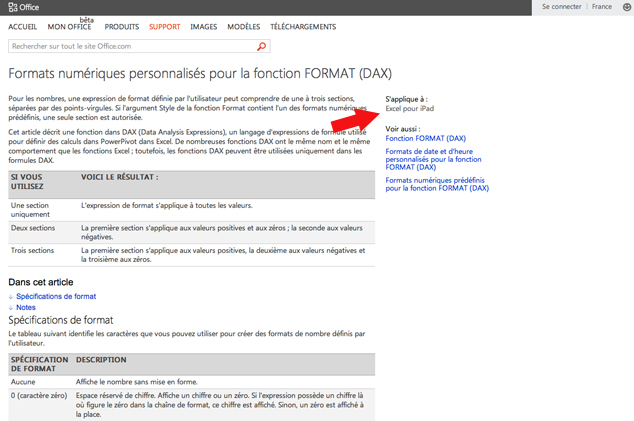 Of course, it could be a weird human error over at Microsoft that led to Excel for iPad showing up in the French support article, but it could just as likely be someone jumping the gun on updating their support pages, for a piece of software that is coming out soon. It's almost certain that Office for iPad exists – why wouldn't they make such a thing? – it's just a matter of when Microsoft plans to actually release it. Best guesses so far have indicated early 2013, and unless Microsoft surprises us with a release in the next couple weeks, we'd say that's probably a pretty good estimate.
We'll keep our eyes on the rest of Microsoft's support pages; they'll undoubtedly be updating all of them to include mention of Office for iPad once it's released, but it's possible that they'll jump the gun on some other pages in the mean time. If they do, we'll know about it. Stay tuned.