If you have a Jailbroken iPhone, iPod Touch, iPad or Apple TV 2G and have not heard of the name Comex, I would be very surprised. Comex was the developer behind JailbreakMe 2.0, JailbreakMe 3.0 and many other iOS 4 Jailbreaks.
Comex has played a huge part in the Jailbreaking community and lately has gained a lot of recognition for his work. He was featured in Forbes magazine and won the Pwnie 2011 award for best client side bug. Just a few days ago we even found out the Comex is going to working for Apple and unfortunately leaving the Jailbreaking community.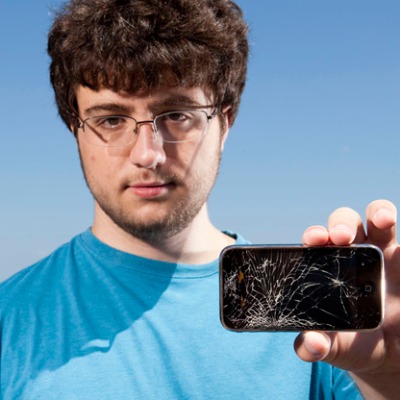 Today Comex has posted a Q&A thread on Reddit to answer some questions about Jailbreaking as a whole and the events leading up to his internship with Apple.
Question: After your internship with Apple and after iOS 5 is officially released, will you continue to support the jailbreak community by providing exploits?

Answer: No, but I still want to Jailbreak my iPhone so I still hope someone finds them.

Question: Why did you take an internship position instead of a regular position at Apple?

Answer: I don't know if I'd want to do that- I've never had a job before and I don't know what it's like- and I intend to go back to college soon.

Question: How has the core jailbreak dev teams responded to you going to work for apple?

Answer: Mostly with congratulations.

Question: Have you made any money from the Jailbreaking scene?

Answer: I've made a good amount of money through donations, which is mostly being used to help pay for college. JailbreakMe 2.0 was like $40,000; 3.0 was $15,000 (not quite sure why it decreased).

Question: Do you think the active players can outsmart you now that you're playing for the other team, or are you Apple's final solution to their jailbreak problem?

Answer: There are a lot of smart people working for Apple already; maybe I can help, but I doubt I can stop people from finding exploits.

Question: Can you give any insight on how apple views the Jailbreak communities mods?

Answer: I have no idea.

Question: What, besides money, made you flip to the other side?

Answer: It's not about money. A large part of my motivation to jailbreak was always the challenge; the internship will be a new sort of challenge.

Question: Will the current jailbreaks and/or the site disappear?

Answer: No, I'll hand them over to MuscleNerd or chpwn or whoever will take care of them.
If you would like to read the rest of the questions Comex has answered, or would like to ask your own, you will need to visit the official Q&A thread by clicking here. Let us know what you think of Comex working for Apple in the comments section below…