There has been so much talk of a new jailbreak for the new firmwares and new devices, including the iPad. We've seen numerous videos from numerous iPhone hacking teams, proving they all have some sort of jailbreak for the latest firmware, but still no new tools released.
In a new blog post from an iPhone hacker known as p0sixninja, creator of GreenPois0n, we get some insight into what the delay has been in releasing the new jailbreak tools. In short, it would seem that they are all outdoing one another.
Currently, we know of three separate exploits, that are being used to jailbreak Apple's touch devices, on their current firmwares. The iPhone Dev Team, Geohot, and Chronic Dev Team have had an untethered jailbreak, for a while now. A hacker known as comex has a userland jailbreak, called "Spirit", and the latest is geohot's newest exploit, which he recently displayed on the iPad.
If you are one of the many waiting on a new jailbreak, we strongly suggest you head over to p0sixninja's blog, and read his latest post. It should clear up some of the confusion. Here are just a couple of excerpts that are of importance.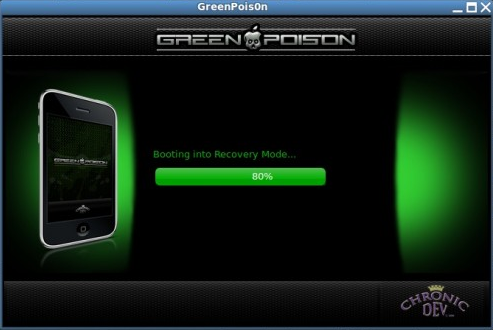 Speaking on one of the most recent exploits, p0sixninja says,
"It's still there, and turns out it's the exact same exploit Geohot demonstrated in his iPod Touch 3g video a few weeks ago, but since that time, there have been quite a few new developments. By now, I'm sure everyone has seen or heard about the userland "spirit" exploit demonstrated by Comex, and which was used to jailbreak the first iPad. This exploit is by far one of the most impressive pieces of work I think this community has seen in quite some time. The only problem with this method of jailbreaking is it can be easily patched by Apple in the next firmware update. Also, since the exploit being used resides in userland, you're denied access to many of the low level hardware features, including the ability to decrypt firmware keys. iBoot exploits, on the other hand, are much lower level and offer much more freedom to interact directly with the system unrestricted. With the exploit being so much more powerful, we've decided it would be wiser to release the "spirit" exploit first and hold onto the iBoot exploit until the next hardware revision."
Good news, right? Hang on, keep reading:
Everything was progressing smoothly until yesterday. The boy-wonder Geohot threw a wrench in our gears once again after discovering a NEW exploit that pretty much blows everything we've got out of the water. So now we're forced to reconsider our release plans once again. As of today (I can't speak for tomorrow, for all I know everything could change again), both the original exploit I posted about earlier and the new "spirit" exploit are probably going to be held off for a little bit longer to avoid being patched by Apple. Also, today I mentioned on my twitter that I can almost guarantee an exploit for 3.1.3/3.2 (all devices, and all models!) before the end of the month. I would strongly advise everyone to keep a close eye on Geohot's blog for updates in the near future.
If you're still asking. "Why wait to release?", let me put it this way: these guys put a lot of hard work into these jailbreak tools, and it would be silly for them to release, knowing that Apple could easily close any holes or exploits with an update. They want to positions themselves so that the jailbreak lasts for as long as possible. Timing is everything. We have to be patient. They will release when they feel the time is right.