According to MacRumors an interesting patent has been filed that describes what appears to be a new dock connector that can support both DisplayPort/USB 3.0. PatentlyApple went a little more in-depth on this new dock connector and we were able to grab quite a few interesting details:
The 30-pin connector has been a staple of Apple's iPod, iPhone and iPad lines as their universal docking connector for syncing and accessories. This patent application was previously spotted during the application phase, but has renewed interest now given Apple's recent commitment to Thunderbolt connector which shares the same physical form factor as DisplayPort.

This new and extremely slim connector will work on all iOS devices like the iPod and eventually work its way through Apple's entire hardware lineup. Apple has just introduced another high-speed connector called Thunderbolt and we know that they're also working on a new fiber optic based connector for the future. Yet this latest hybrid connector looks like a winner and one that we might see come to market later this year in handhelds or in 2012 when Intel Macs debut with USB 3.0.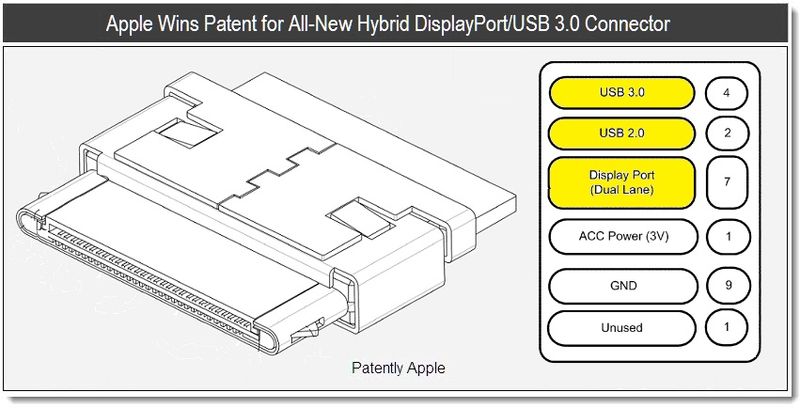 The 30-pin connector is used in all of Apple's Mobile Products and it is about time that Apple provides an upgrade that supports higher data transferring speeds. Personally I can see them implementing this new dock connector into Apple's 5th generation iOS devices. Meaning it will be interesting to see if this new dock connector will be featured in the iPhone 5 possibly debuting at the WWDC 2011 (unconfirmed). Do you see this new dock connector being implemented in Apple's 5th generation iOS devices? Let us know in the comments section below.
[via MacRumors, PatentlyApple]